Sloane Stephens Upsets 2-Time Champion Petra Kvitova at the Wimbledon Championships 2021 R1
Published 06/28/2021, 12:45 PM EDT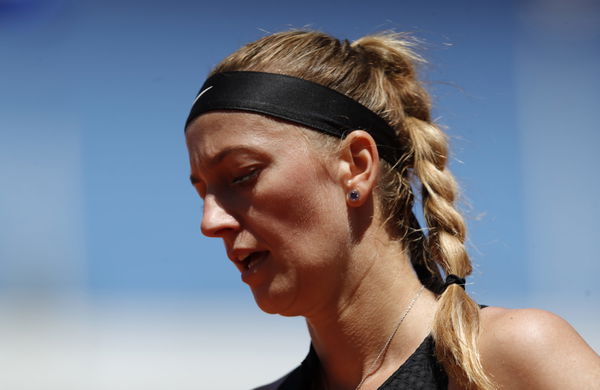 ---
---
Top-seed upsets continue on day one of Wimbledon Championships 2021. With Stefanos Tsitsipas already bowing out on the men's side, it was the other draw's turn to throw up a shock exit. It came in the form of former Wimbledon champion Petra Kvitova losing out to the American Sloane Stephens in the first-round.
ADVERTISEMENT
Article continues below this ad
In the pre-tournament presser, the former world number had mentioned that there was a foot injury which was subsided after basic treatment. Even though Kvitova's movement wasn't compromised in today's matchup against Stephens, the Czech player struggled to find top gear right from the start.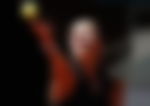 Watch this story: Andy Murray, Nicholas Kyrgios, Johanna Konta, and Tomas Berdych Savagely Ripping Tennis Reporters at Wimbledon
ADVERTISEMENT
Article continues below this ad
Margins are a lot closer on grass, especially on serve. Stephens maintained an aggressive first-serve which gave her a lot of free points. On the other hand, Kvitova's first serve win percentage was just 66 compared to the American, who won 77% of her points on the serve.
Petra Kvitova loses a tight match to Sloane Stephens in Wimbledon 2021
Kvitova couldn't do much on the breakpoints either as the American was able to hold her service games exceptionally well under pressure. The Czech player didn't play a bad match at all. Just like the Tsitsipas-Tiafoe match, Kvitova faced a better opponent for her first-round match.
Stephens, who gets about her business without any fuss, did the same today against Petra Kvitova. She didn't provide any opportunity for the former world number to use her dominant lefty forehand and used her first serves to good effect.
Coming to Kvitova, this was an unfortunate defeat as Sloane Stephens was usually not a first-round opponent one expects to face. Owing to her below-par season so far and the minimal gap between the French Open and Wimbledon, the Czech player couldn't find enough time to make the change from clay to grass.
ADVERTISEMENT
Article continues below this ad
After clinching the first set 6-3, Stephens faced a stiff challenge from Kvitova in the second. But, the Czech player made more unforced errors at important moments as she gave away a couple of service games to the American.
Capitalizing on the opportunity, Sloane Stephens was serving for the match at 5-4. Despite a valiant effort from Kvitova to level the score, the American's sharp first-serves were good enough to earn a deserving victory.
With this victory, Stephens moves to the second round and will most likely face the British player Heather Watson.
ADVERTISEMENT
Article continues below this ad