"Some Moments in Life Just Can't be Planned": World No.2 Barbora Strycova Retires From Professional Tennis
Published 05/04/2021, 9:24 AM EDT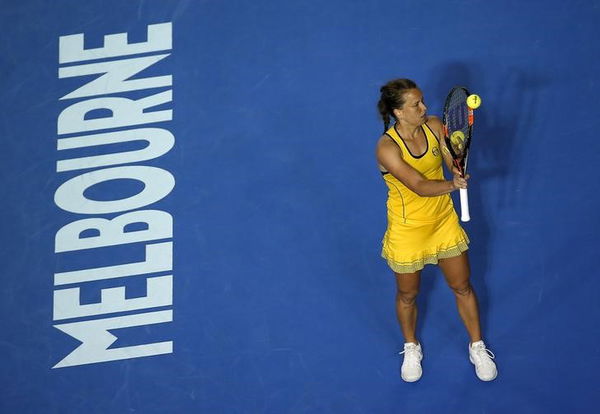 World No.52 Barbora Strycova recently announced some unfortunate news to her fans. The Czech tennis player announced her retirement from professional tennis. She is 35 at the moment, but fans were not expecting her to retire just yet. Even though she is pregnant right now, many expected her to make a comeback on the court after giving birth.
The doubles World No.2 Barbora Strycova made the announcement on Twitter after sharing a long and emotional message. She wrote that it is actually a weird feeling for her since tennis is the only world she knows. She also expressed that all the time she spent on the sport was worth it.
"Dear fans… or I should just say friends, as you might have heard, I announced my retirement from professional tennis today. It feels weird. Until now, tennis was the only world I knew. I have always had enormous love for this amazing sport. Even through all the pain, tears, renunciation, and sweat, all the great moments and victories were worth it!" tweeted Strycova.
ADVERTISEMENT
Article continues below this ad
Strycova revealed that she didn't want to end her career during the pandemic. However, she mentioned that one can't plan everything and she is now excited about the second innings of her life where she'll also be a mother.
"I never planned to end my career during a pandemic. However, some moments in life just can't be planned and I am super excited for my next life role as a mom," added the Czech player.
"Will play one last match"- Barbora Strycova
Strycova recently won the Wimbledon Championships 2019 doubles title along with Hsieh Su-Wei. Interestingly, she also reached the semis of that Grand Slam in the singles category but lost to Serena Williams there. It was surely one of the best moments of her career.
ADVERTISEMENT
Article continues below this ad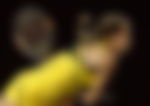 In the message, Strycova didn't disappoint her fans and stated that she wouldn't retire without playing her farewell match. She reflected that once the conditions become better, she'll step on the court yet again to play her final match in front of her fans.
"It doesn't mean I will accept that fact that I didn't play my last match in front of an audience. Once it's possible, I will play one last match.. in front of you. To say proper goodbye. Thank you for all your support through my career. And see you later!!" concluded Strycova.
ADVERTISEMENT
Article continues below this ad
Fans will definitely miss Strycova from the sport. Her forehands and volleys were a pleasure to watch, and her chemistry with Su-Wei was something that was exceptional. Fans will be eagerly waiting for her farewell match to witness Strycova playing on the court for the one last time.