All About Serena Williams' Dogs
Published 03/17/2023, 3:52 PM EDT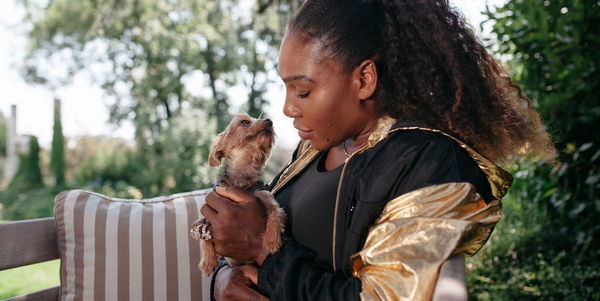 Serena Williams believes in living a life that is shared with others, and it doesn't necessarily mean human companions. She only hides the most intimate details of her life from her fans and followers. Her dogs, on the other hand, are no mystery to the world. The 'Queen of the Court' never misses a chance to share their pictures on social media. Her fans are aware of their breeds, names, and age, as they are used to seeing them frequently.
Serena Williams is a proud dog mother
Serena Williams has loved her dogs more than anything. The Williams family got their first furry family member in 1999. The puppy named Jackie Pete was named after the American tennis legend, Pete Sampras. She got her next dog, Lauerlei, in 2004 and her other dog, Christopher "Chip" Rafael Nadal, a little later.
ADVERTISEMENT
Article continues below this ad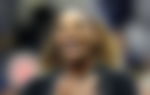 All three dogs have made occasional appearances on her official media accounts. However, none more so than Christopher 'Chip' Rafael Nadal.
All the breeds of dogs Serena Williams has
Her first puppy, Jackie Pete, was a Jack Russell Terrier. The Jack Russell Terrier originated from England for fox hunting. Usually, the dog has a white body and can have a coat of any color and be smooth, rough, or broken-coated. Unfortunately, Jackie passed away in 2015. Williams shared a post on her Instagram page as a tribute to Jackie's life with her.
 

View this post on Instagram

 
Lauerlei was a Shih Tzu with a white coat and the big puppy eyes. Originally from Tibet, the Shih Tzu is a breed characterized by small dogs. They are identified by their long coats, floppy ears, huge round eyes, and small snouts. Lauerlei also passed away last year in August. She honored her the same way she did Jackie. Williams shared nine pictures of her, with and without Jackie and Chip.
 

View this post on Instagram

 
Christopher 'Chip' Rafael Nadal is a Yorkshire Terrier who has black and brown coat. The Yorkshire Terrier is a toy dog breed from Britain, characterized by long, silky coats and a slender body.
The Rafael Nadal connection with Serena Williams' dog
Serena Williams' Yorkie, Christopher 'Chip' Rafael Nadal, has a great story behind his name. The name for the black and brown puppy wasn't chosen randomly. Williams has a great bond with the 22-time Grand Slam winner Rafael Nadal, which became the motivation for the name. Like the Spaniard, Chip is a celebrity in his own right.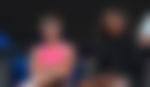 Her love for 'Nadal' is shown constantly as the pup has his own Instagram account with over 13k followers.
Serena Williams misses her beloved dog
In August 2022, Serena Williams unfortunately lost her Shih Tzu. She announced on August 28th that her second dog has passed away after 18 years. Williams shared a few heartwarming pictures to remember Laurlei's life with her and her other pets. She also wrote a touching caption that detailed how much she missed Lauerlei.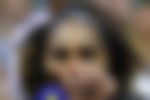 Williams told her followers that Lauerlei lived a long and happy life. Her last year and a half was the bonus time she got to spend with her family. She also added that the 18 year old puppy was spoiled rotten and got everything she wanted.
ADVERTISEMENT
Article continues below this ad
Serena Williams' dog moments at her tournaments
The Queen of the Court has had her furry family members accompanying her for matches ever since she was a novice WTA player. In 2001, Jackie attended a match of Williams. She was accompanied by Williams' father, Richard, who was holding Jackie close to him. Richard even pointed Jackie at Williams, which led to Jackie wagging her tail in excitement.
Watch this story – 'Weird for a Jehovah's Witness' – Serena Williams' Super Bowl Liquor Commercials Trigger Tennis Fans As They Give Polarizing Reactions
ADVERTISEMENT
Article continues below this ad
In another instance of her dogs supporting her, Chip attended a practice session of Williams. He was seen courtside while Williams was practicing at the USTA Billie Jean King National Tennis Center. She also scooped up the tiny dog before she prepared for the practice session.
Which one of Serena's furry family members is your favorite?