"Stop Breastfeeding!"- Serena Williams Couldn't Hold Back Her Tears After Her Coach Patrick Mouratoglou's Instructions to Lose Weight Before Roland Garros 2018
Published 03/19/2023, 10:49 AM EDT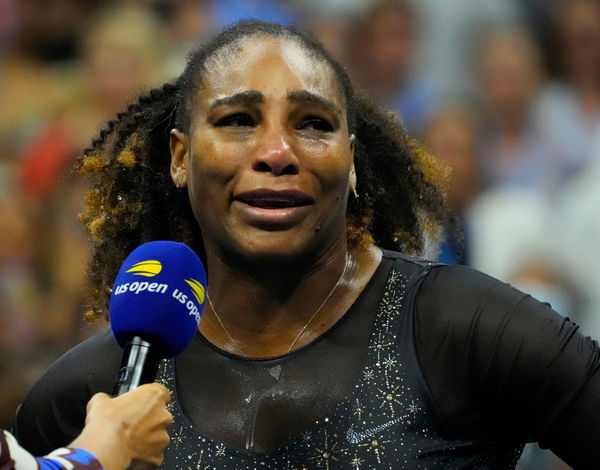 Being the no.1 isn't always a bed of roses, and Serena sure knows that. At the time when she was playing, this pressure to remain on the top came not only from her fans but also from her coaches whose job it was to make sure that she came out the best in every match. And doing that post-motherhood was a real challenge for Serena and her team. In HBO's "Being Serena", the fifth episode precisely features a moment when the tennis legend is at her most vulnerable in front of her coach Patrick Mouratoglou.
Mouratoglou, who was her coach at the time after her childbirth, tried to talk to her about stopping a motherly practice in order to play better. His argument was based on his drive to take Serena to Roland Garros where he wanted her to be unbeatable. However, while he was talking and trying to get his point across to her with brutal honesty, Serena has a meltdown and tells him something very emotional. So what was it that he was telling the 23-time Grand Slam champion that made her cry?
ADVERTISEMENT
Article continues below this ad
Patrick Mouratoglou sends Serena Williams over the edge with his advice
Well, Mouratoglou wanted her to stop breastfeeding. Totally. He said, "It's all about getting the result so the result we want is that you play and you win.  But the question is how do we do that? So, the 1st step to do is to stop breastfeeding. Because the problem is you are too heavy. Because you're stocking a lot of fat. To practice feeling super heavy is a joke."
He continues as she keeps silent, tears welling inside her, "It's too difficult you know. It's OK you had a kid. It takes time that it takes but when you go back to the tennis court, to the competition you are ready 100% ready. From today to Roland Garros we have to give you the maximum chance to play…I prefer you go to Roland Garros with 0 matches under your belt but superfit". He said that if she was fit in Roland Garros, she would be very difficult to beat.
Serena finally broke her silence, expressing how she felt. "I don't want you to think that I haven't been doing the work. Cause I have. I work out all day like every day."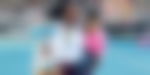 She then related an experience from the near past- the 2018 Miami Open. "After Miami when I was losing a lot of weight like I lost and I was at home and the next day I put on 8 pounds. I didn't know where. And that was frustrating. It's a lot of weight."
Now, with tears running down her eyes, she said, "Where does this come from? It's hard because I am doing everything. It's not like I'm being lazy. That's never been me. I've never gotten to where I've been without putting in the effort. I get the breastfeeding thing, that's like the last thing for me. That's why overnight I put up 4 kilos."
ADVERTISEMENT
Article continues below this ad
While Mouratoglou tried to tell her that nobody on the team thought that she was lazy, Serena insisted on the opposite. Serena's pregnancy was anything but simple. And after pregnancy, she went into post-partum depression which made things harder for her.
While Coach Mouratoglou focused on winning and motivating her to be herself, Serena would often have these upsetting moments, as the documentary features.
ADVERTISEMENT
Article continues below this ad
Watch This Story: Margaret Court vs Serena Williams – who is the greatest between the two?
And because she related to these struggles, Serena tried her best to speak up for women who are going through difficult times, battling their mental health, or trying to keep up physically with how healthy they want to feel. This is why, even after leaving the court, she stands as the inspiration of millions of women worldwide.