"Stressful and Traumatizing": Patrick Mouratoglou Reveals Serena Williams' Mental Battle During US Open Final Against Naomi Osaka
Published 02/17/2021, 12:51 PM EST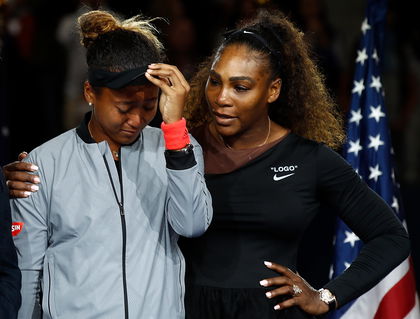 ---
---
The Australian Open 2021 has reached its semi-finale stage and fans will witness an exciting clash tomorrow. World No.3 Naomi Osaka will be up against her idol and 23-time Grand Slam champion Serena Williams. The stakes will be really high as both the players are in superb form at the moment.
ADVERTISEMENT
Article continues below this ad
Recently, Serena Williams' coach Patrick Mouratoglou revealed what he would expect the match to be. He believes that everyone will watch a pretty tough battle tomorrow.
"I expect a huge battle against Naomi. First, they are the two most powerful players, two very physical players. I believe that both of them will want this match very strongly, so we can expect that every point will count and will be fought for very hard," told the French coach to Essentially Sports.
ADVERTISEMENT
Article continues below this ad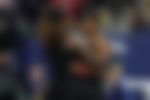 The coach highlighted that the first point of every rally would be crucial to both the players. He believes that it will help them to dictate the game and establish an early hegemony over one another.
"I expect that the first shot of every rally will be very important because it will allow the players to dictate or not, so you should be ready for a battle of serves and returns," added Mouratoglou.
Read More: From tennis to businesswoman- How does Serena Williams make money?
Mourataglou also expects a mental battle between Serena Williams and Naomi Osaka
The coach also reflected that there would also be a mental battle between Serena Williams and Naomi Osaka. He explained it by using the reference of the US Open 2018 finals in which Naomi thrashed Williams and won her maiden Grand Slam title.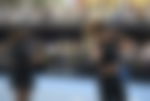 "I also expect a mental battle as Serena has had a stressful and traumatizing experience versus Osaka in the US Open final. She will have to overcome that and also win the fight within herself," concluded the coach.
Mouratoglou certainly believes that Williams will have to overcome her past experience and win the fight against herself first. The two players faced each other at the US Open 2018 finals and Williams was not even to win a set in that match. She'll certainly like to take revenge on Naomi and earn a ticket to yet another Grand Slam finale.
Fans will get both the finalists of the Australian Open 2021 tomorrow. It"ll be intriguing to see whether it will be the mighty Serena or the World No.3 Osaka.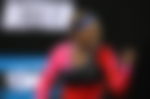 ADVERTISEMENT
Article continues below this ad
ADVERTISEMENT
Article continues below this ad