Tennis Billionaire's Son Once Accused Serena Williams' Husband Alexis Ohanian for Casting an 'Erroneous Image' of Her Legacy – 'Would Be a Real Shame..'
Published 12/25/2022, 6:50 AM EST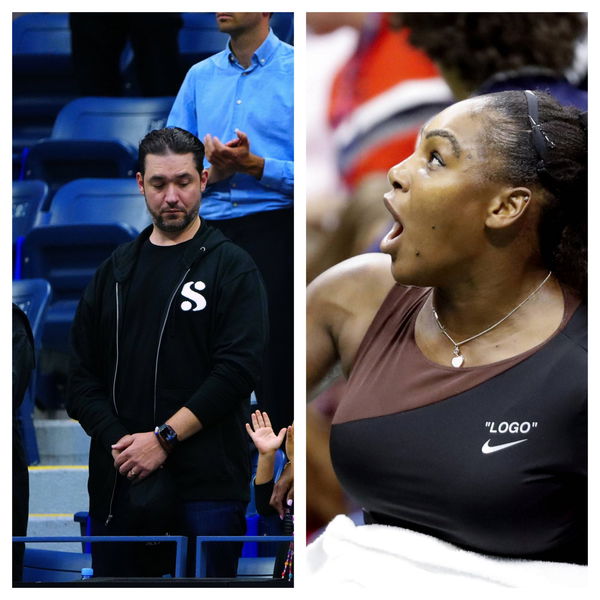 Former American tennis star Serena Williams won her last Grand Slam title in 2017. Doing so while pregnant is a huge achievement. However, her performance after childbirth was not the same. Even though she made it to the top stages of the important tournaments, she was not the same again.
While many of Serena's fans wanted her to improve, a few strict critics suggested retirement. After earning all that legacy, it seemed worthless to them that Serena was ruining it for herself. One such person who criticized Serena was Ion Tiriac. The former tennis star turned businessman used strong words in his criticism. Later, Serena's husband Alexis Ohanian gave it back with a couple of emotional tweets. However, Tiriac's son, Alexandru, came up with a strong reply.
Ion Tiriac's son reply to Serena Williams' husband
ADVERTISEMENT
Article continues below this ad
In 2021, the director of the Madrid Open used strong words to suggest that Serena should show some 'decency' and retire from professional tennis. This did not go well with Serena's husband, Alexis Ohanian. The American took to his Twitter account and straightaway attacked Tiriac with a couple of tweets.
"Safe to say no one gives a damn what Ion Țiriac thinks," Alexis wrote. Following it up with another tweet, The Reddit co-founder wrote, "Had to Google it… turns out my 3 year old has more Grand Slam victories than this." 
Later, Tiriac's son came up with a strong response to Ohanian. Visibly angry with the comment, Alexandru addressed Ohanian as Mr. Williams. Further, he suggested the Reddit co-founder to understand his responsibility before writing anything on a public platform.
"With great power comes great responsibility. As Mrs. Williams' husband, you no longer only represent your own opinion when you talk about sports, but the voice of an icon. It would be a real shame to cast an erroneous image on her legacy through emotional baseless tweets," he wrote.
Although it is understandable that the critics are there to point out the flaws in a player, it was needless to go personal. The counterattack from Ohanian only made it even worse. Serena has faced such criticism and direct attacks many times in her career.
Not the first time Serena faced such an issue
ADVERTISEMENT
Article continues below this ad
Serena Williams played tennis for 27 long years. When she started, the American had to face a lot of issues that had nothing to do with her performance. Many a time, people called her out for being muscular and called her less feminine.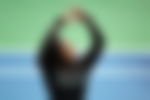 However, the 23-time Grand Slam champion never gave importance to such comments and always said she loves her body. The 41-year-old has always been proud of her body and claims to give a similar session to her daughter Olympia. Serena wrote it in an open letter she wrote to her mother. However, it was a strong reply to her WTA colleague Maria Sharapova, who attacked Serena for her "thick arms and legs."
ADVERTISEMENT
Article continues below this ad
Watch this story: Serena Williams' husband Alexis Ohanian makes artistic pancakes for daughter Olympia
Serena has not only achieved as a tennis player, but the American also inspired many with her journey and struggles.
Edited By: Pritam Priyedarshi