'Tennis Is a Majority White Sport'- Naomi Osaka Says She Felt Scared When She Spoke About Social Issues
Published 10/03/2022, 2:41 AM EDT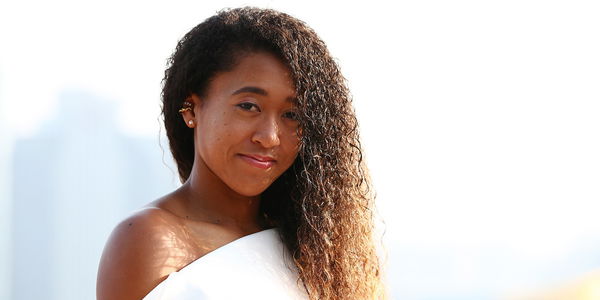 Japanese tennis star Naomi Osaka is having a troublesome year. Apart from a poor string of performances, the 24-year-old has faced multiple injuries as well. However, it takes nothing away from the four-time Grand Slam champion who achieved a lot at a very young age. What makes her more special is the way she uses her platform to raise awareness about issues.
Frequently, the former world number 1 has raised her voice on pressing social issues. In an old interview, the four-time Grand Slam champion revealed how she felt after doing it for the first time.
ADVERTISEMENT
Article continues below this ad
How did Osaka feel after she raised her voice against police brutality?
Raising your voice from such a platform can be extremely powerful, but at the same time intimidating. Osaka had her fears, but here's what she thought before doing it for the first time. "There's a point where you just think to yourself, "Well, there's no turning back now." So I'd say it definitely did scare me a lot," Osaka said.
Further, the 24-year-old recalled the first time she raised her voice. "When I first posted a statement [about police brutality toward Black people] on Twitter, before I was wearing the masks. I pulled out of a tournament earlier that day, and I was getting so many notifications—my Twitter has never blown up like that before," she added.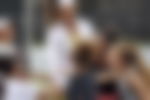 The 24-year-old further added, "Just accepting and realizing that tennis is a majority white sport, which is something that I knew growing up. Everyone sort of knows that. So I'm hoping that, you know, as the years go on, that viewpoint changes."
Pam Shriver criticizes Naomi Osaka
ADVERTISEMENT
Article continues below this ad
After experiencing success early in her career, the 24-year-old is struggling on the tour. Additionally, the Japanese star suffered from mental health issues and faced multiple injuries. Osaka could not move past the initial rounds in most of the tournaments this year. The former American tennis star Pam Shriver believes Osaka has lost her interest in tennis.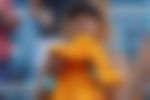 Further, the American said that Osaka needs to play more matches in order to keep her hunger for success alive. Shriver also suggested Osaka to take inspiration from Serena Williams, who made a strong return after injury challenges and won the Australian Open in 2007.
ADVERTISEMENT
Article continues below this ad
Watch This Story: When Serena Williams had a hilarious challenge for Naomi Osaka's former coach
Has Osaka lost her way? Can she regain her form in 2023? Let us know in the comments.