"Tennis is a Mental Sport": American Director Explains Reason Behind Naomi Osaka Docuseries
Published 07/21/2021, 8:00 AM EDT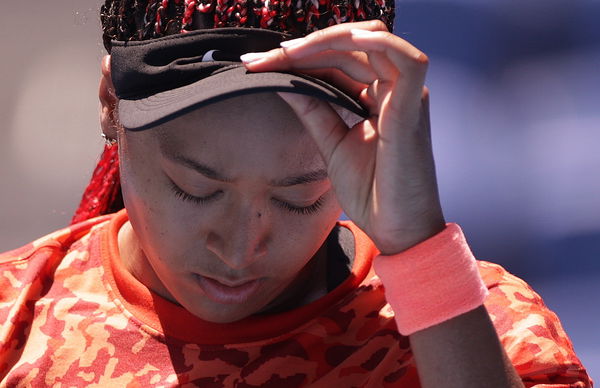 ---
---
Naomi Osaka has been in and out of the news for various reasons over the past two months. Her French Open withdrawal created a buzz around the sports world. This time, American director, Garrett Bradley explains how she convinced Osaka to do the Netflix docuseries, 'Naomi Osaka'.
ADVERTISEMENT
Article continues below this ad
The docuseries is a documentary on Osaka's life covering how the youngster rose to fame after her US Open win. The first three episodes of season 1 were released on July 16. It is available on Netflix in all countries.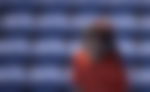 How did Naomi Osaka agree to do a docuseries?
ADVERTISEMENT
Article continues below this ad
The battle between the media and athletes has been going on for a long period. It is visible not only in tennis but also in other sports like football and basketball. Even after many issues and altercations with the press, Naomi agreed to Netflix making a docuseries on her. The question regarding a press-averse Naomi has been on everyone's mind.
However, the director of the docuseries, Garrett Bradley has explained her process behind convincing Osaka.
"Tennis is a mental sport, so it's a sport of solitude, in a sense. That was something I needed to be aware of — that I'd have to be around her without demanding a lot of conversation. It was a lot of energy work… I  tried to reinforce that I wasn't press as much as possible, even in terms of physically where I was. It was important that I was seeing what she was seeing — to show her looking at the press, for instance," said Bradley in an interview with The San Diego Union-Tribune.
Watch this story: Roger Federer, Rafael Nadal, Novak Djokovic, Serena Williams and Others Winning Medals of Glory at Olympic Games
Osaka voluntarily opted to do the Docuseries
Many are unaware of this, but Naomi Osaka chose to tell her story through Netflix. The Japanese star wanted a crew to travel with her for her events and tournaments and document her life. The Japanese has had a pretty happening life, both on and off the court, over the past three years.
Jamal Henderson, Chief Content Officer at SpringHill Company, has opened up about the thought process behind the docuseries. SpringHill is LeBron James' development and production enterprise, and NBA star is also the producer of the show.
"She was still very much on the come-up — she'd won a couple of majors, but wasn't where she is now where you can get a Sweetgreen bowl with her name on it. We all decided that the best idea was to make something that documented her life and what it feels like to be the contender who beats Serena [Williams] and has all this pressure about being the next up," said Henderson.
ADVERTISEMENT
Article continues below this ad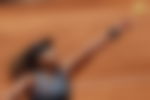 Naomi's withdrawal from the French Open this year was due to mental health reasons, as she did not attend the mandatory press conference. She was also fined $15000 by the authorities for doing so.
All things considered, Naomi's docuseries will be helpful in inspiring young athletes all over the world, especially those who undergo mental health issues.
ADVERTISEMENT
Article continues below this ad