Tennis Legends Predict Naomi Osaka will Win 10 Grand Slams More
Published 01/12/2021, 6:13 AM EST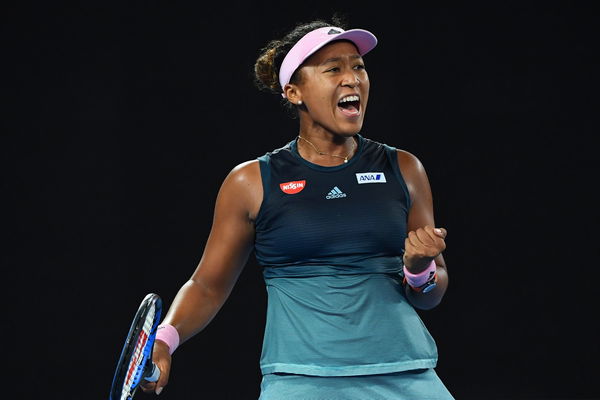 Naomi Osaka will return to the court at the upcoming Australian Open 2021. After having a fabulous 2020 season, the three-time Grand Slam champion will hope to resume her game from the point she left it. All eyes will be on the Japanese star as she didn't perform well the last time she played at the Grand Slam in Melbourne.
Before the start of the Grand Slam, two tennis legends really praised Osaka for her phenomenal gameplay. The three-time Grand Slam winner Lindsay Davenport acknowledged that Osaka was a complete player. On the other hand, former World No. 1 Jim Courier highlighted that Osaka would certainly have an amazing career ahead.
ADVERTISEMENT
Article continues below this ad
"Has a great combination of athleticism, of power"- Lindsay Davenport on Naomi Osaka
According to Davenport, Osaka had athleticism and power even before. However, she believes that the Japanese player has gotten consistent in her performances lately which has made her a complete player.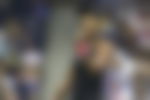 "She's been so open about the pressure that she feels and everything that she's gone through. But let's look at her game. I mean she has that great combination of athleticism, of power, she's learned consistency also these last couple of years and that has helped her become a Grand Slam champion," said Davenport.
The American legend also revealed that she had the utmost respect for Osaka because of her personality traits as well. "She's not afraid to put in the hard work. She's not afraid to change her game and she listens to her coaches. Utmost respect for her," concluded the 44-year-old.
Jim Courier believes Osaka can win another five to ten majors easily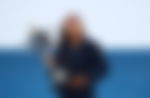 Former World No. 1 Jim Courier also appreciated Osaka for her incredible performances in the recent past. He believes that is she manages to stay healthy in the coming times, she can easily win five to ten Grand Slam titles.
"If she can stay healthy, it seems very likely she's going to win another five to ten majors because she has that all-court game right. She's very focussed, very put together, very professional, just needs to have good health, and she should have an amazing career on the court as well as off the court," said the four-time Grand Slam winner.
Courier clearly advised Osaka to stay fit and focussed. He backed her abilities and said that she could have a really great tennis career.
ADVERTISEMENT
Article continues below this ad
Thus, it is not only fans but even the experts who are backing Naomi Osaka. The Japanese player will surely try to prove them right and win a couple of majors in 2021. Will Osaka be able to lift her fourth Grand Slam title in Melbourne this time?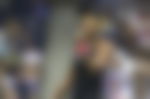 ADVERTISEMENT
Article continues below this ad