'That Last Walk Off..' – Heart-Breaking Fan Video Highlighting Serena Williams' Iconic Australian Open Legacy Leaves Tennis World in Dismay
Published 01/20/2023, 6:45 AM EST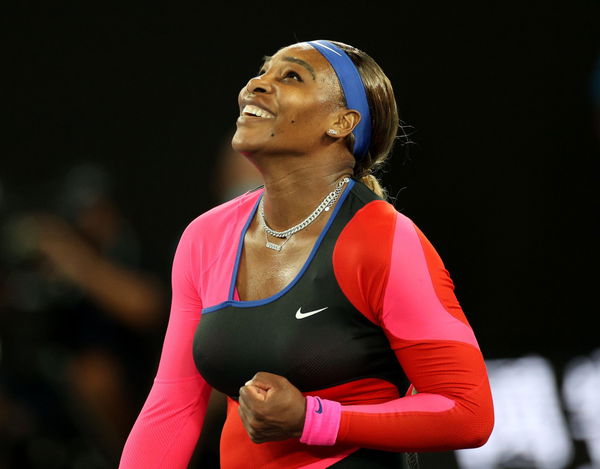 Serena Williams is and will always remain a tennis legend. A new viral video on Twitter just proves how much her fans miss her. Although she is keeping them updated about everything that is going on in her life after tennis, they miss her more than ever on the court. After a long career and 23 Grand Slam titles, Serena's fans are still not over her decision to stay off the court.
The edited video is posted on the Twitter wall of a Serena fan who goes by "Serena's snatched wig" on Twitter. It is a glimpse of Serena's evolution in the Australian Open, right from 1998 to 2021. It aligns with the mood of the current Australian Open where neither of the two Williams sisters are playing. Unsurprisingly, fans are riddled with nostalgia after watching the video.
Serena Williams is an emotion, especially for her fandom
ADVERTISEMENT
Article continues below this ad
The video was titled, "Serena Williams Australian Open evolution". As the pictures change one by one, we go back to the very first time Williams played the Australian Open. From 1998 to 2021, the edit captures it all.
The video took Serena fans on an emotional roller coaster ride as many are left in tears with nostalgia.
A fan has confidently boasted about his Serena fandom, saying that he has watched almost 90% of these matches.
While one fan has called her "The Queen of Down Under", others have simply expressed their emotional relationship with Serena.
A legacy of 20 years just ended with what fans are calling the "last walk-off".
A fan has commented on how it unsettles them to watch the 2020 AO Serena. In 2020, Serena was eliminated in the third round by the Chinese player Wang Qiang.
AO 20 takes me out every time 💀

— GS Tennis News Today (@gstntoday) January 15, 2023
While Serena has definitely asked everyone to not assume her "retirement", fans can only hope for a dream comeback that seems like a farfetched idea as time goes by.
Serena Williams' last Australian Open
ADVERTISEMENT
Article continues below this ad
In the 2021 Australian Open, Serena Williams assumed her "undefeatable" personality again. She eliminated players like Aryna Sabalenka and Simona Halep before moving on to the quarter-finals against Naomi Osaka. The Japanese tennis star took over the match and broke Serena's defense in straight sets. Osaka's win against Serena is one of the most memorable matches in the history of the Australian Open.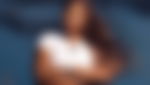 What sparked controversies later was William's interview post-match and her body language on-court. After the last set, she turned to her fans and soaked in the moment of their cheering. Williams put her hand over her chest in response to the overwhelming reaction from the crowd. After the match, when she was asked about her retirement plans if any, she casually shrugged it off, saying that if she would retire, she wouldn't let anybody know.
ADVERTISEMENT
Article continues below this ad
Watch this Story – 'Soften Your Edges' – Chris Evert's Bold Prediction About Serena Williams' Success on Tour Right After Olympia's Birth in 2017
Of course, now that we know how it turned out, the world waits for Serena to grab the racquet again.