'That's Mean…'- Chris Evert Remains Unimpressed With Donald Trump's Son After His Reaction to Joe Biden's Cycle Fall-off
Published 06/20/2022, 5:30 AM EDT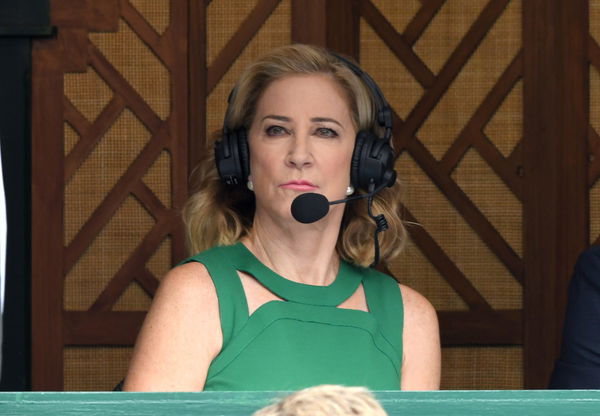 Chris Evert is counted in the elite list of the greatest players of all time. However, apart from being a former player, Evert is also one of the most active social media personalities. The 67-year-old American uses her social media handles to put forward her views on varied subjects.
Yesterday, the 19th of June, American President Joe Biden suffered a slightly embarrassing moment. During a visit to Rehoboth Beach, Delaware, President Biden opted to ride a bike. However, heading towards the destination, he fell from his bike. While the president didn't suffer any injuries, the incident gave an invitation to opinions from social media users, including former President Donald Trump's son. The tweet of Donald Trump Jr. prompted Chris Evert to react.
ADVERTISEMENT
Article continues below this ad
Evert reacts to Donald Trump Jr.'s statement
Donald Trump is known for his active social media presence. The 45th US President uses his social media handles to put forward his views on various matters. Walking in the footsteps of his father yesterday, Donald Trump Jr. took to his Twitter handle, taking a sarcastic dig at President Biden.
Retweeting the video of the incident, Trump Jr. wrote, "I'm just shocked they let him ride a bike without training wheels." 
Going back in time, one can recall Evert criticizing Donald Trump on various occasions. Keeping up with it, the 18-time Grand Slam champion had a similar reaction to the tweet of Trump's son.
Taking to her Twitter handle, Evert quoted Trump Jr.'s tweet and wrote, "That's mean…"
Considering her popularity, Evert's tweet gained major mileage in no time, gaining mixed reactions from her followers. However, known for her strong personality, Evert continues to stand firm on her views.
ADVERTISEMENT
Article continues below this ad
The reign of Chris Evert
As mentioned earlier, Chris Evert is one of the greatest players of all time. Turning pro in 1970, Evert rapidly climbed the ladder of success, reaching the semifinals of the US Open in just a year's time. Steadily becoming a prominent player on the tour, she won her first Grand Slam title in 1974 at the French Open. The same year, she also won her first Wimbledon title.
Watch this story- Serena Williams enjoys dinner date with best friend Caroline Wozniacki
ADVERTISEMENT
Article continues below this ad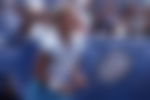 Announcing her retirement in 1989, the 18-time Grand Slam champion had one of the most successful careers to look back on. The winner of 157 singles titles, Evert dominated the WTA rankings as the World No. 1 for a total of 260 weeks. Today, Evert enjoys the privilege of appearing as a tennis expert on various shows.