"That's the Crazy Part": Serena Williams Details Her Migraine Attacks and Challenges of Being a Mom to Olympia
Published 04/05/2021, 11:38 PM EDT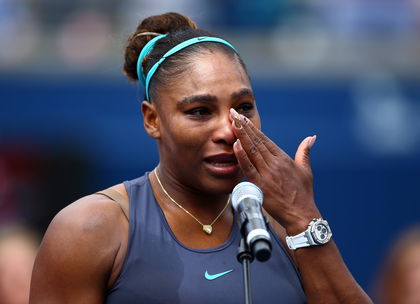 ---
---
Serena Williams is one of the few athletes who has inspired the world with more than the sport. Battling through fatal illnesses, standing tall in adversity, and going on despite the challenges is inspirational.
ADVERTISEMENT
Article continues below this ad
Recently, the 39-year-old American opened about her experience with migraines and also shared some valuable advice. For this, she collaborated with Ubrelvy, prescribed medicine that helped the tennis queen forget about her migraine attacks.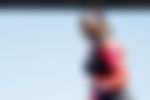 ADVERTISEMENT
Article continues below this ad
Serena Williams suffered from migraines from a young age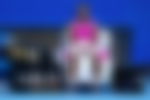 Growing up, Serena Williams already had an intense daily schedule lined up for her. Additionally, suffering from a migraine and unable to do anything about it made things worse for her.
"I've always had migraines, but I don't think I realised what they were until I was in my 20s. I remember being younger and having to stop training, and I would always complain to my mom, 'I have a headache'. But I never connected that it was actually a migraine," Serena said.
Furthermore, the 23-time Grand Slam champion revealed that her first symptom of migraine is sensitivity to light. Also, she revealed that her experience with traditional treatments kept her from practising, which was 'no fun'.
Serena continued, "It's a horrible situation to be in when you are doing your job, and if you are doing something like me, it's really not good to be in. It's like I have to play someone that wants to win against me, and I have to play against my migraine, so I have two opponents."
In the end, the American found Ubrelvy and instantly forgot about her migraine. However, she highlighted a vital point on how women ignore the pain and the discomfort.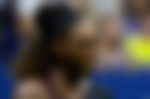 Williams on being a mom and advise for other moms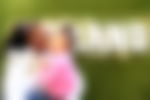 Serena Williams has a three-year-old daughter Olympia, who is not far from being her soulmate. That is one of the reasons why the American urged other mothers too.
"Women do everything; we are moms, we come home and cook, we do all the work, and it's just what we do. We don't take time for ourselves; I know I don't. Because I think I don't want to, and that's the crazy part because we need to. But I am like 'I don't want to; I'd rather be with Olympia'," she added.
ADVERTISEMENT
Article continues below this ad
To sum up, Serena shared some pearls about experiencing pain. She said, "Just because you are tough does not mean you have to be in pain."
To this day, the four-time Olympic Gold medallist passionately plays tennis and inspires others by example.
Do you think Serena will win a Grand Slam this year?
ADVERTISEMENT
Article continues below this ad