"The Sky's the Limit": Tennis Legend Believes Naomi Osaka Can Succeed on Clay and Grass in the Future
Published 03/18/2021, 2:22 PM EDT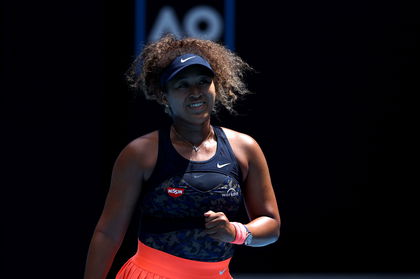 ---
---
Naomi Osaka emerged as the winner of the Australian Open 2021. The Japanese star played some amazing tennis and won her fourth Grand Slam title in Melbourne. Even though Osaka has proved that she is an exceptional tennis player on the hard courts, she hasn't enjoyed much success on the grass or clay court.
ADVERTISEMENT
Article continues below this ad
World No.2 Naomi Osaka hasn't defeated a top 20 player at either the Wimbledon Championships or at the French Open yet. Although she has established herself as a complete player, there are many things that she'll like to accomplish in the future. She'll be happy to know that tennis legend, Martina Navratilova, believes that she has the potential to succeed on grass and clay as well.
"The potential is there, no doubt about it," began Navratilova in a recent interview. "The surfaces are much more similar than they used to be. Grass is slower, clay is faster, the balls are faster. You don't have to make nearly as much of an adjustment as you used to."
ADVERTISEMENT
Article continues below this ad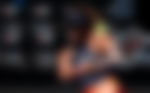 Martina feels that Osaka has got the game to win on both clay and grass. She emphasized that Osaka wouldn't face many problems on grass but she also said that it would take her some time to gain her momentum on clay.
"There's no doubt that she has the game to win both on the clay and the grass. I think she's still learning when to pull the trigger on the clay. Grass, there is no reason for her not to dominate on grass, as well…Her big shots pay off better on grass than the other surfaces, other than maybe a fast court like was in Australia this year," added the former World No.1.
Martina Navratilova offers valuable advice to Naomi Osaka to be successful on grass and clay
The 18-time Grand Slam champion also gave a piece of advice to Osaka. She highlighted that Osaka should play more and more on grass in order to achieve success on the surface.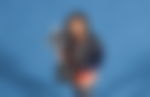 "The sky's the limit. It's just a matter of putting in the time and getting more instinctual on the surface, that's all. Especially grass, because you only have that one tournament. I think maybe she needs to get on the grass during the year, not just before Wimbledon, to get more comfortable with it, so it's like coming home… She just needs the mileage on it. Game-wise there's not that much of an adjustment to make," concluded the tennis legend.
Navratilova clearly believes that there's nothing wrong with the gameplay of Osaka. According to her, the World No.2 player just needs to spend more time playing on these surfaces in order to become a better player. Will Osaka be able to lift her maiden Grand Slam title on grass or clay this year?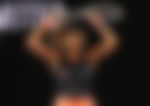 ADVERTISEMENT
Article continues below this ad
ADVERTISEMENT
Article continues below this ad