'The Whole Situation S**ks' – British Tennis Player Vents Out Frustration With ATP and WTA Over Wimbledon Ranking Points Tirade
Published 05/25/2022, 6:58 AM EDT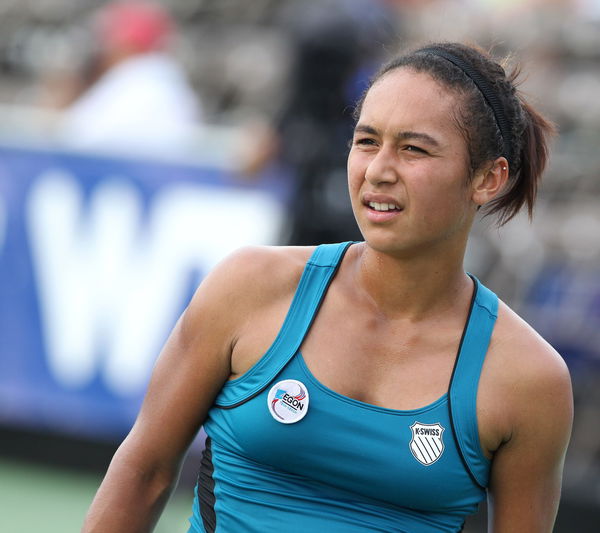 Heather Watson did not have a great start to the year, and she is still lacking the intensity to go deep in tournaments. Unfortunately, the trend continued in the ongoing French Open, as she could not get past the first round.
In the post-match press conference, the player presented her views on Wimbledon being stripped of ranking points and how that would affect the players and the sport altogether.
ADVERTISEMENT
Article continues below this ad
Heather Watson speaks about Wimbledon
Heather Watson expressed her regret over Wimbledon not having any points as she could have used the opportunity to gain some valuable points. She recently lost to Elsa Jacquemot in the first round of the French Open. She said, "I'm disappointed there's no points." The British player has decided to take a neutral stance towards the whole situation.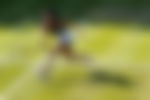 She said, "As a player, I'm disappointed with the decision. I understand why Wimbledon made that decision in the first place, but I also understand why WTA and ATP made their decision."
Players facing the brunt of the Wimbledon's sanction
However, she did not shy away from expressing the loss that the players will have to face.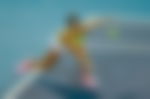 She stated, "The players are the ones getting hurt and I play for points first, before anything else, because it helps your ranking to get into other tournaments." Heather elaborated on how being a part of these major tournaments helps her. She said, "Even this week for me going into Roland Garros, it's huge for me. These are the weeks that support paying for a coach and the rest of the year and paying my bills. So we really depend on making points to get into Grand Slams."
How has it affected other players?
The stripping of points from Wimbledon will be especially damaging for lower-ranked players as they will further drop in rankings. Conclusively, she summed up the disappointment and said, "It just s**ks, the whole situation s**ks. I mean, what s**ks the most is the war."
ADVERTISEMENT
Article continues below this ad
Top-seeded players like Naomi Osaka have also shown their disappointment over the decision. Novak Djokovic will also face the brunt of it, as he will end up losing his topmost rank on the ATP rank chart.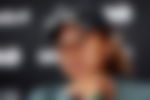 Wimbledon banned Russian and Belarusian players from playing in the grass-court major. The reaction to this from the ATP and the WTA was severe, stripping ranking points from Wimbledon.
ADVERTISEMENT
Article continues below this ad
WATCH THIS STORY: Hilarious Meaning of Roger Federer, Rafael Nadal, Novak Djokovic, and Serena Williams on Urban Dictionary! 
What do you think about the decision of the ATP and the WTA regarding Wimbledon?