"They Cannot Play Tennis As I play": Naomi Osaka on Hate Messages After Her Loss at Mutua Madrid Open 2021
Published 05/03/2021, 7:00 AM EDT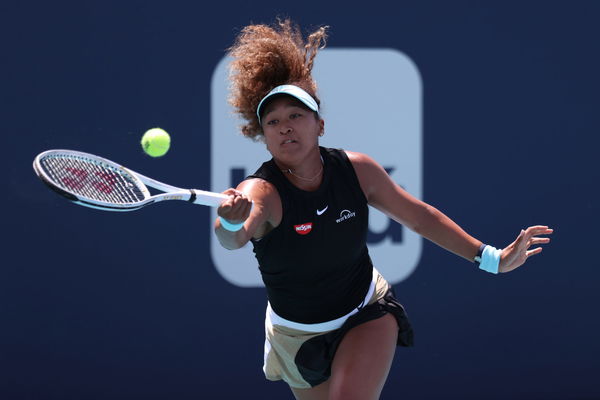 ---
---
World No. 2 Naomi Osaka suffered a shocking defeat at the hands of Karolina Muchova at the Mutua Madrid Open 2021. Even though she won the second set, she stood nowhere near the mighty Muchova in the second round of the tournament. The final scoreline of the match was 6-4, 3-6, 6-1.
ADVERTISEMENT
Article continues below this ad
In the post-match interview, Naomi Osaka talked about all the negative messages that she receives whenever she loses a match. Even though she doesn't get affected by them now, she admitted that they used to haunt her when she was a child.
"Yeah, for me, I saw a bit of a boycott, I saw the message they sent.  But I would say the messages affected me more when I was younger," said Osaka in the interview.
ADVERTISEMENT
Article continues below this ad
(Quotes translated by Google Translate)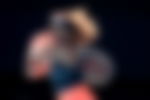 The Japanese star revealed that most of the messages that she receives are positive. However, she stated that she doesn't look at them regardless of whether they are positive or negative as she doesn't believe anyone can play the sport the way she does. She said that she always thinks along these lines whenever someone bets on her and loses.
"I think I am lucky because I  get a lot of messages now and most of them are positive. Honestly, I don't even look at them, because I don't expect anyone to be able to do what I can't do myself, and so I put this logic as every time someone bets on me and they lose money," added the 4-time Grand Slam champion.
"Think someday
they should ban the IP address of anyone who bets"- Naomi Osaka
Osaka highlighted that she doesn't just like the betting system in the sport. She feels that the authorities should ban the IP address of those users who bet or send hate messages to the players.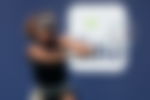 "They can not play tennis as I play, so I don't care what they say yes, I think that's good that organizations recognize it, and hopefully they are able to do more. I think someday they should ban the IP address of anyone who bets or whatever, whoever sends hate messages," concluded the World No. 2 player.
Osaka clearly won't be happy with all the criticism and hate messages that she receives after losing even one match. She also remarked that there is an urgent need to stop this hate as it adversely impacts the mental health of a player.
After a poor show at the Mutua Madrid Open 2021, fans expect Naomi Osaka to bounce back. She'll next play at the Italian Open 2021 before heading to Paris for the French Open 2021. Will Osaka be able to succeed at Roland Garros this year?
Also Read: "Way to Clear My Mind": Naomi Osaka Opens Up on Balancing Career and Business
ADVERTISEMENT
Article continues below this ad
ADVERTISEMENT
Article continues below this ad