'This One Was a Stinker' – Martina Navratilova Expresses Frustration at Her Outfit in an Old Photo With Good Friend Chris Evert
Published 05/01/2022, 10:00 AM EDT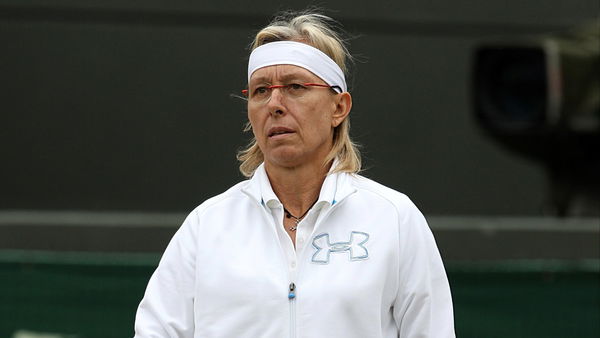 Apart from prize money, sponsorships are one of the major sources of income for tennis players. Therefore, sometimes players have to cope with some of the most uncomfortable attires. However, tennis professionals nowadays vocalize their discomfort and brands are also more broad-minded. But what about the players of the 90s, especially women? Martina Navratilova, the 90s tennis star, addressed how things were different back then in a recent tweet.
Martina Navratilova Speaks About the Gear She Hated the Most
ADVERTISEMENT
Article continues below this ad
The 90s was the time when women's tennis was taking baby steps to establish itself on the same level as of man's tennis. Although players like Martina were giving some of the best matches to tennis. The value of their word wasn't much. Therefore, now after so many years, Martina expressed how much she hated one of her match clothing sponsored by Puma. She retweeted one of the posts honoring her and Chris Evert's rivalry and wrote, "I loved my Puma gear over the years, but this one was a stinker."
I'm voting for @ChrissieEvert vs. @Martina in the #Rivalry category for the 2022 #ITHFMomentsVote. RT to vote and view the categories at https://t.co/3ur5nBcHSs pic.twitter.com/N1aDZpLxBS
— Tennis Hall of Fame (@TennisHalloFame) April 30, 2022
One of her fans responded by saying, "I watch a lot of tennis, and I know pros get paid a lot to wear a certain brand. But there are some outfits that you couldn't pay me to wear."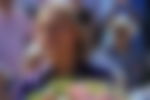 To which the former world no.1 responded. "Not sure the players have a choice- in my day it was pretty much the same outfit for the year. Now they change shoes and clothing all the time. Especially for women, the cuts are so different it would drive me crazy."
ADVERTISEMENT
Article continues below this ad
Navratilova's Rivalries
Martina Navratilova, Czechoslovakian tennis ace, took her initial training from her mother and former tennis player. Thereafter, she turned pro in the year 1974. In the era, Billie Jean King was ruling the courts and her encounters with the latter are precious assets to tennis. The Hall of Famers has locked horns 14 times out of which Martina has 9 wins.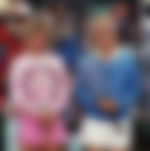 ADVERTISEMENT
Article continues below this ad
Watch this story: Heartwarming fan moments of tennis stars featuring- Rafael Nadal, Roger Federer, Maria Sharapova, Serena Williams
Another major rival of Navratilova was Chris Evert. Further, their rivalry is one of the greatest rivalries of the 80s. They have had locked horns 80 times out of which Martina is at an overall lead of 43-37 and 36-24 in the finals.