THROWBACK: Serena Williams Received $10K Fine for Damaging Court at Wimbledon Championships
Published 06/19/2021, 5:03 AM EDT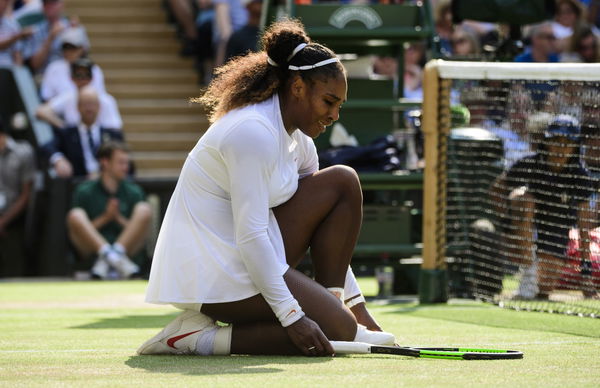 ---
---
Wimbledon Championships has the most revered grass courts in the world. It is principally because of their inch-perfect and systematic maintenance all year round. Arguably, it is also one of the main reasons why Serena Williams received a $10,000 fine for damaging a championships court during a practice session in 2019.
ADVERTISEMENT
Article continues below this ad
However, the extend of her fine in comparison with other penalities was considerably high. It only adds to the case of how much the All England Lawn Tennis Club values its courts.
On the other side, the 23-time Grand Slam champion had a fitting reply for this decision. Here's what she said.
ADVERTISEMENT
Article continues below this ad
Read More: Are Wimbledon Championships Courts Made Up of Real Grass?
Serena Williams' reaction to receiving $10K for damaging court during Wimbledon 2019
Apparently, the record seven-time Wimbledon champion Serena Williams only threw her racquet on the court. And hence, she came up with a hilarious response, calling herself strong as a superhero, precisely an Avenger.
"I just threw my racquet. I got fined." She quipped, "I have always been an Avenger in my heart. Maybe I'm super strong."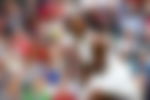 What made the monetary penalty striking is how much AELTC had fined other players in the past. For instance, Italian hothead Fabio Fognini hoped for a bomb to drop at Wimbledon after losing a match. In that case, he had received a mere $3000 fine.
Additionally, Aussie maverick Nick Kyrgios got a $3000 then a $5000 fine for unsportsmanlike conduct. To top them all, Australian Bernard Tomic gave away all he earned at Wimbledon 2019 ($58,000) for failing to fulfill the 'required professional standard.'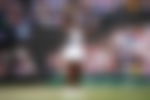 Even so, tennis fans and experts had never encountered a fine during a practice session before. To this day, it remains one of the debatable fines in tennis history.
Watch this story: One of the Most Dramatic Wins of Serena Williams
Serena's incredible run in Wimbledon 2018 and 2019
Despite the small hurdle, the 2018 Wimbledon finalist again reached the final in 2019. However, the Romanian talent Simona Halep crushed Serena's 24th Grand Slam dream then.
ADVERTISEMENT
Article continues below this ad
Following that, the Championships got canceled in 2020; Serena then agreed to play Wimbledon 2021. No doubt, she wants to win her eighth Wimbledon title.
Interestingly, with Covid restrictions and the tennis bubble in Wimbledon, things might get messy regarding the fines. Let's see if any new stories about the Wimbledon fines join the list in 2021.
ADVERTISEMENT
Article continues below this ad
Also Read: Wimbledon Championships 2021 Bubble: No Private Stay, $20,000 Fine, Disqualification