'Toothlessness as a Badge of Courage'- Venus and Serena Williams' Father 'King' Richard Once Fought Against Gang Members To Protect His Daughters
Published 08/23/2022, 11:37 AM EDT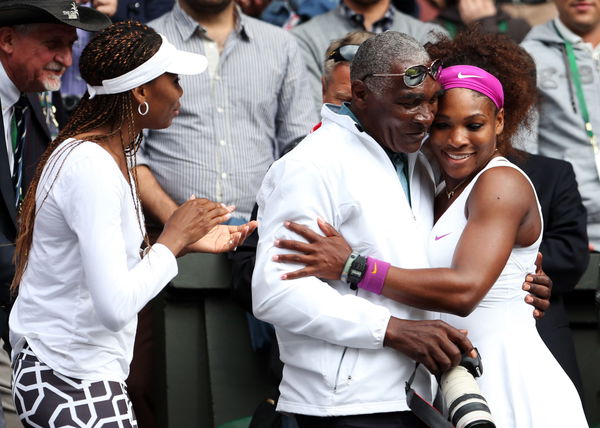 Venus and Serena Williams have established themselves as the face of women's tennis. Their father, Richard Williams, trained the two sisters ardently in the initial stage of their careers. Their father had to face a lot of struggles and threats in Compton where he was training his daughters on the public tennis court in the area.
He came face to face with some gang members too. This brought a lot of literal blows on him but this confrontation eventually proved fruitful for the Williams sisters too.
ADVERTISEMENT
Article continues below this ad
Richard Williams fought with gang members for his daughters' training
Richard Williams did not have a slack attitude towards the career of his daughters. Even when they became the top players on the circuit, he looked over their matches and evaluated them.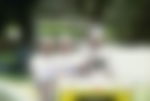 So, it was not a shocker for anyone when they saw that in the movie 'King Richard', how the father confronted the gang members. He tried talking to them but they did not want to follow along. And this agitated them further as he refused to leave the courts.
They beat him up and broke his nose and jaw. Besides that, they knocked out some of his teeth too. Richard, however, was proud of it and stated, "To this day (I) wear my 'toothlessness' as a badge of courage." 
How did gangs eventually turn their attitude toward Venus and Serena Williams?
ADVERTISEMENT
Article continues below this ad
The gangs eventually softened their attitude and got to become very proud of Venus and Serena Williams' success. Former Compton City Councilwoman Patricia Moore said, "They would surround the court, they wanted the girls to do well." Had it not been for their father, who had stood resiliently in the face of threat, the sisters would not have been able to be the pride of Compton.
Both the sisters are now well-renowned and respected tennis players. The elder one has seven-grand slam titles under her name. Serena Williams will retire with 23 grand slam titles and will play at her final grand slam at the US Open in 2022.
ADVERTISEMENT
Article continues below this ad
WATCH THIS STORY: Will Smith Shows How King Richard Cast Trained Like Serena and Venus Williams
Do you think she can win her 24th grand slam title at this US Open and equalize her count to that of Margaret Court? Let us know your thoughts in the comments down below.
Edited By: Manaal Siddiqui