'Type of Person We Need' – John McEnroe Shows Sympathy for Naomi Osaka as Her Career Takes U-Turn Since Last Year
Published 06/19/2022, 1:26 PM EDT
Naomi Osaka, the four-time Grand Slam champion, found herself tangled in an argument with the organizers of the French Open last year. The matter that caused tensions was her refusing to sit for post-match conferences as she wanted to avoid questions in order to protect her mental well-being. Though after a long standoff, Osaka decided to back off and take a leave from the tournament.
However, Osaka recently made a comeback in the clay courts of the French Open. Ever since that incident, she carries a stamp of being emotionally fragile, which in turn may also harm her mental peace.
ADVERTISEMENT
Article continues below this ad
John McEnroe shares concerns about Naomi Osaka
John McEnroe, the seven-time Grand Slam champion, has himself dealt with on-court issues during his playing days. Therefore, he understands what Osaka has been through as he expressed sympathy by saying, "I worry about Naomi because she did something that at the time she thought was right and an incredible thing. But the problem is that there's more attention on her now. How is she doing today? How's the next one? Is she going to Wimbledon?"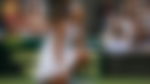 The American legend further continued, "So what started out as something that was done for reasons she felt good about, now she's probably not quite as sure about. And it's too bad. Because she's the type of person we need. Big time. She won four Grand Slams already. And everyone has their way of dealing with (pressure). Some are healthier than others."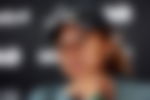 Further, Naomi Osaka has only had runs till the third round at SW19 and won't be able to mend her records this year as well. Earlier, the Japanese spoke about having lost interest in the 2022 Wimbledon Championships, as it has no ranking points to offer. Now, she has officially withdrawn from the tournament owing to a pestering Achilles injury.
An addition in times of crisis
ADVERTISEMENT
Article continues below this ad
After skipping Wimbledon championship 2021, the 24-year-old was subjected to heavy backlash. At that time, amidst all the pressure and constant bickering, she adopted a puppy. Osaka took in a French bulldog and named him Butta, who since then is the in-charge of safeguarding her mental health.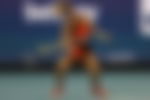 Watch this story: Serena Williams vs Rafael Nadal—net worth comparison
ADVERTISEMENT
Article continues below this ad
Butta often accompanies his master on tours and steals all the attention. From tennis fans to other entities, everyone gets swayed by the cuteness of Osaka's furry little partner. In fact, fans were upset that she didn't bring him to Spain for the Madrid Open.