"Unusual to Have…"- 42-Year-Old Venus Williams Makes a Delightful Confession About Sister Serena Williams
Published 09/19/2022, 10:30 AM EDT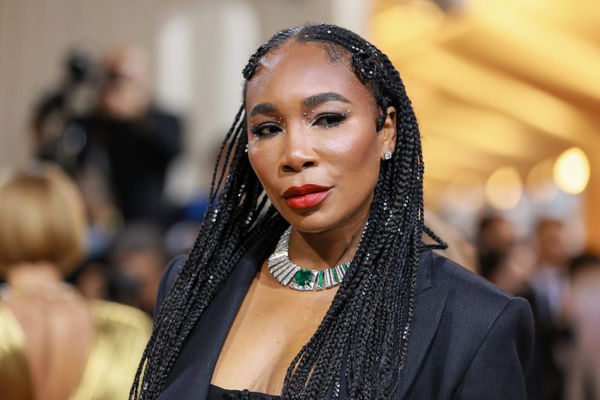 The former world no.1, Venus Williams, isn't shy about sharing her love for her sister with her fans or the media. A 7-time Grand Slam winner, Venus has the most delightful relationship with her younger sister, Serena Williams. In a recent interview, Venus talked about the inseparable bond that she shares with her sister and the role Serena played in shaping her tennis career.
ADVERTISEMENT
Article continues below this ad
Fans have often adored their on court as well as their off court relationship. The recently released "King Richard" movie provided us with a glimpse of how Serena Williams helped Venus shine on the court. The legendary Williams sisters hold 14 Grand Slam doubles titles and 3 Olympic gold medals.
ADVERTISEMENT
Article continues below this ad
The Williams sisters lift each other
In her exclusive interview with E! News, Venus, when asked to describe her favorite moments with her sister, answered, "My favorite moments are probably the Olympics together." She added that she had spent many moments watching Serena and just being in awe of how she plays.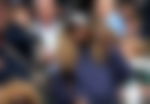 "She's been my role model," Venus Williams said with a smile on her face. "No one knows more what I'm going through than she does. She's someone who understands me without even saying a word. I know that it's unusual to have a sibling in sports, but it is the only experience I know so I can't imagine not having one."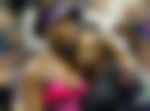 ADVERTISEMENT
Article continues below this ad
Venus holds her sister Serena Williams close to her heart
Venus and Serena were the first siblings to compete for a Grand Slam singles title back in the 2001 US Open championship match. The legendary sisters boast 48 Grand Slam titles (including 14 shared women's double titles), several fashion lines, a venture-capital firm, and an interior-design company. Venus Williams has five Olympic medals (one silver, four gold), the most won by any tennis player, male or female, in the Open era.
Watch This Story – Venus Williams in Awe of Serena Williams' Growing Friendship with Gigi and Bella Hadid at Vogue World Runway Show
ADVERTISEMENT
Article continues below this ad
Obliteration of records, breaking barriers and their undying love for each other is credited to their father, Richard Williams' teaching. Richard instilled the thought, "God first, family second, education third, business fourth, and then only tennis — some way back in fifth place" in the sister's mind from the beginning.
Will we see another sibling pairing as dominant as the Williams sisters in the future?