US Open Victory Has Brought Naomi Osaka Back to "Center Stage" Says Trainer
Published 01/03/2021, 6:04 AM EST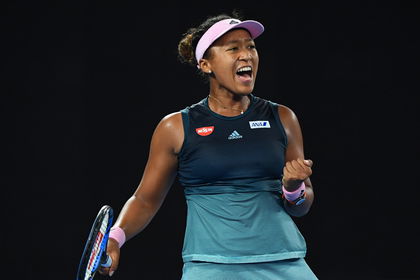 ---
---
The memories of Naomi Osaka lifting the US Open 2020 are still fresh in the minds of the fans. It not only helped the Japanese earn international respect but also made her a superstar overnight.
ADVERTISEMENT
Article continues below this ad
Recently, her trainer Yutaka Nakamura revealed that the victory also brought her to the center stage. He explained it with the help of an example.
"One morning in mid-November, Naomi told me she had a surprise. And, asked me if I wanted to know what it was. I wanted to be surprised. So, I declined.
ADVERTISEMENT
Article continues below this ad
"During practice, Washington Wizards basketball player Rui Hachimura appeared on the tennis court and played with Naomi for about 30 minutes," said the trainer.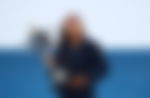 Fans are quite aware of Osaka's shy and timid nature off-the-court. Thus, Nakamura was definitely shocked to see Osaka practicing with any other player.
"Hachimura explained that he was also training around Los Angeles while waiting for the National Basketball Association (NBA) season to start on Dec. 22.
"When I see Naomi interacting with other athletes, I think it reminds her that she returned to the center stage by winning the U.S. Open again, and that gives her confidence," added Nakamura.
Trainer believes Naomi Osaka has become a hero
Nakamura further emphasized that earlier Osaka used to admire people but now she herself has become a source of inspiration for others.
"Before, Naomi was looking up to athletes and those who she considered heroes. But now she has become one herself," continued a cheerful Nakamura.
He believed that she had learned to speak on important matters as well. This was a desirable change that Nakamura noticed in Osaka's personality.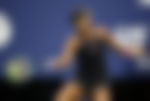 "I think she has noticed how important it is for her to speak up after realizing that those people played a big part in her life. That she exists because there were people in the past who had an impact on her," concluded Osaka's trainer.
ADVERTISEMENT
Article continues below this ad
There has definitely been a transition in Osaka's personality after the US Open 2020. She has developed this habit of interacting with other players and athletes. It was something she was working on for a long time.
After having an incredible 2020 season, Osaka will begin her upcoming season at the Australian Open 2021. Nakamura will definitely try to help her earn more glory in 2021.
ADVERTISEMENT
Article continues below this ad