Venus and Serena Williams' Life Story 'King Richard' Bags Whopping Six Oscar Nominations
Published 02/08/2022, 9:36 AM EST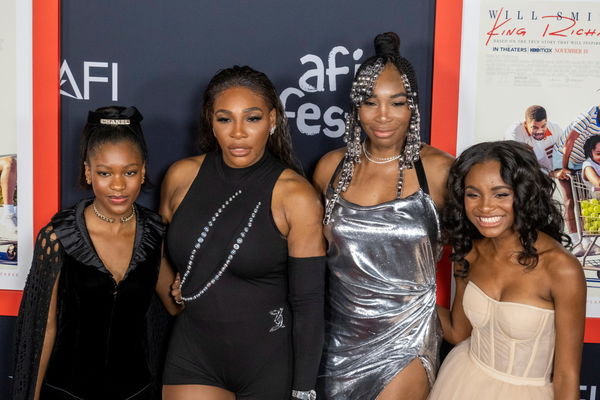 The biographical drama on the lives of Venus and Serena Williams, 'King Richard' came to screens last September in 2021. The movie, as expected, was a blockbuster.
Not only did critics have rave reviews for the movie, but audiences also had a lot of adaptation for the drama. King Richard saw legendary actor Will Smith play the role of Richard Williams, who is the father of Venus and Serena.
The movie shares the stories of Serena and Venus Williams through the lens of their father. In fact, both the Williams sisters are the executive producers for the movie. They wanted the movie filmed from the perspective of their father, hence the title.
ADVERTISEMENT
Article continues below this ad
Now, King Richard is up for six Oscar nominations, a staggering achievement for the movie.
Venus and Serena Williams biopic King Richard nominated for 6 Oscars
Since the very inception of the movie, King Richard has been in Oscar conversations. In fact, the movie even bagged several Golden Globe nominations. Moreover, actor Will Smith even won the 2022 Golden Globes award for Best Actor in 2022.
The Academy Awards have nominated King Richard in the Best Picture category. Additionally, Will Smith, too, is in the nominees for the Actor in a Leading Role Oscar for his portrayal of Venus and Serena Williams' father Richard Williams.
Similarly, Aunjanue Ellis, who played the role of Oracene Williams in King Richard, is nominated for the Actress in a Supporting Role Oscar. Her breathtaking portrayal of Serena and Venus Williams' mother deserved no less.
Moreover, even songwriter and singer Beyonce Knowles is nominated in the Original Song category. Beyonce wrote and sang 'Be Alive', a riveting musical soundtrack for King Richard. Furthermore, this is Beyonce's first Oscar nomination ever.
In the Film Editing category, King Richard yet again finds its name in the nominees. Editor Pamela Martin now stands to win an Oscar for her work on the movie.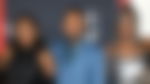 Screenwriter Zach Baylin, too, is an Oscar nominee, for his work on the movie which so beautifully told the stories of the Williams sisters. In the Original Screenplay nominee list, King Richard secures a nomination.
Serena had celebrated Will Smith's Golden Globe victory
When actor Will Smith won the Golden Globe Award for Best Actor for his portrayal of Richard Williams in King Richard, Serena Williams had taken to Instagram to express her joy.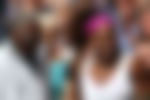 "This feels like a new dream," Serena had shared a story on her Instagram page, celebrating the news.
ADVERTISEMENT
Article continues below this ad
On the other hand, Rick Macci, the former coach of both Venus and Serena Williams, had shared how Richard Williams had always been a very determined and focused individual and father.
ADVERTISEMENT
Article continues below this ad
American actor Jon Bernthal played the role of the legendary coach. People know him quite famously for his leading role in the Netflix series 'The Punisher'.
WATCH THIS STORY: These Classic Pictures and Videos of Venus and Serena Williams Tell The Truth About Movie 'King Richard'