'Venus Never Won a Practice Match' – Former Coach Rick Macci Reveals Surprising Details About Venus Williams
Published 02/03/2023, 7:30 AM EST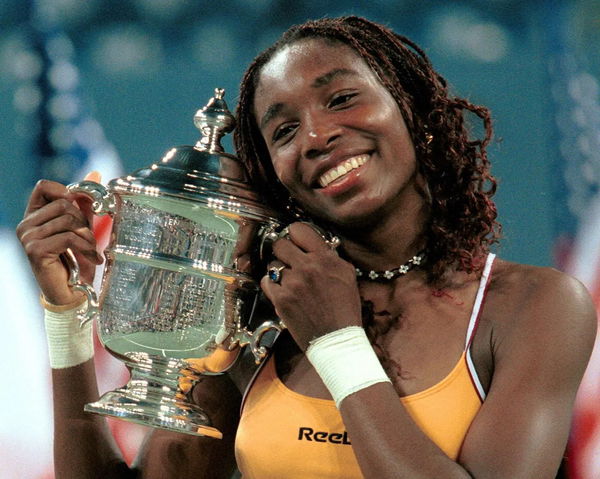 The Williams sisters have certified themselves as role models in the lives of many athletes, especially the current and next-gen tennis stars. Serena Williams is one of the greatest players of all time in WTA with 98 titles in total. Her older sister, Venus Williams, is also someone many young players look up to. However, all was not the same for Venus when she started as a rookie.
Rick Macci, the former coach of the two sisters, recently revealed something astonishing about the time the Williams sisters were learning with him.
Rick Macci on Venus Williams and practice matches
ADVERTISEMENT
Article continues below this ad
Recently, Rick Macci appeared on the Parenting Aces podcast and divulged some information about the Williams' sister. On 'Parenting Aces – The Junior Tennis and College Tennis Podcast', the host Lisa Stone discussed the failures in childhood and their effect on adulthood.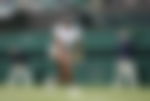 In that theme, Rick Macci revealed that Venus Williams did not win a single practice match at his academy for over 3 years. He said, "Venus never won a practice match, for like, 3 years at my academy. Now, you gotta remember, even though she's playing people a few years older and mainly boys." He further went on to say, "All this stuff was making them rougher and tougher, now people might say: "Oh they're gonna lose confidence." No, it's about the future."
Practice matches in any sport are some of the most important aspects of training. With proper observation, one can be cognizant of their strengths and shortcomings. In tennis, practice matches serve the same purpose. Not performing well in practice matches can make the player doubt their abilities. But that did not impede Venus's ability to perform her level best.
ADVERTISEMENT
Article continues below this ad
Rick Macci shares a message sent by the father of the Williams sisters
Being involved with someone for a few years can create an everlasting bond. A small connection is sure to be made when one coaches young players and takes them to new heights. Somewhat of a similar bond exists between the Williams family and coach Rick Macci.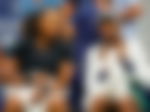 Macci recently shared a tweet sent to him by Richard Williams, father of Venus and Serena Williams. He thanked Macci for working with his daughters and hoped that he enjoyed his evening. This shows the gratefulness of Richard Williams and how he appreciates those who help him and his family.
ADVERTISEMENT
Article continues below this ad
Watch this story –'Effortless Beauties' Venus and Serena Williams Candidly Captured by Sister in an Unexpected Treat to the Fans