"Very positive": Simona Halep Shares How Her Australian Open Final Tragic Loss Uplifted Her to Win French Open
Published 04/20/2021, 3:30 PM EDT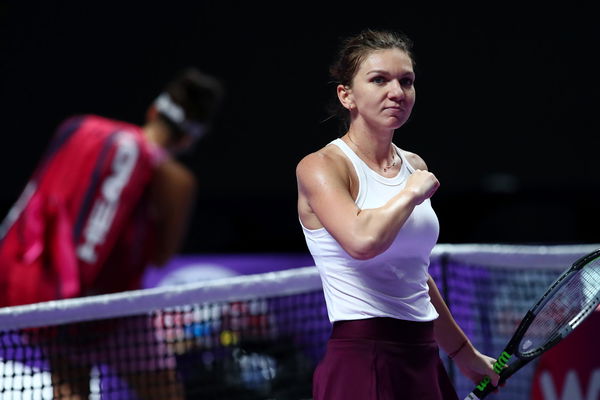 ---
---
World No.3 Simona Halep fought a really tough battle at the Australian Open 2018. Despite injuring her ankle in the very first round, she showed some great fighting spirit and reached the final. Even though she lost to Caroline Wozniacki in three sets there, she emerged as a warrior after the match.
ADVERTISEMENT
Article continues below this ad
In a recent interview, Simona Halep recollected the memories of her Australian Open 2018 campaign. She revealed the challenges which she faced during the Grand Slam.
"I think, mentally was the biggest challenge that tournament," began Halep. "Physically, I struggled during the tournament. Also, very tired being in the third round with Lauren Davies. It was like a hilarious match… She had three match points and I had no idea what is going on. So when I re-watched the match, I realized that I was very close to lose the match."
ADVERTISEMENT
Article continues below this ad
Halep clearly stated that physically it was not at all easy for her to win that match. She also disclosed the difficulties that she faced in the semi-finals against Angelique Kerber.
"The semi-final also was very very tough. With Kerber, it's always tough to play. I always say that I think she knows… So every match was mentally like struggling and I have learned match by match that if I stay strong mentally, I have a better chance to win," added the Romanian player.
Simona Halep describes how her Australian Open campaign helped her to win the French Open
Even though Halep lost the finals against Caroline Wozniacki, she claims that she was sad but not disappointed with her performance.
"Mentally, I was maybe the strongest in the whole years that I had before. In the final, I was not very disappointed after I lost even if I was sad because I couldn't touch that bigger trophy. But I was not sad. I gave everything I had," continued the World No.3 player.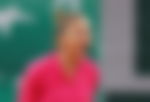 The Romanian highlighted that she was really positive even after losing that match. She took inspiration from her loss and started preparing for the French Open. Her hard work yielded a great result as she lifted her first Grand Slam title at the Roland Garros 2018 soon after.
ADVERTISEMENT
Article continues below this ad
"I was very positive after that match. Yeah, next week, I was right back on the court and ready to fight for the next one. I had the feeling that my chances on clay, to be honest. To be able to play a final on hard court and with tough opponents like Kerber and Wozniacki, I felt that on clay, I have a better chance," concluded the 2-time Grand Slam winner.
Simona Halep will once again try to shine in the ongoing clay-court season. Fans have huge expectations from her and want her to deliver some exceptional performances this season as well. Will she be able to win her second French Open title this year?
ADVERTISEMENT
Article continues below this ad