VIDEO: Vintage Venus Williams Puts on an Entertaining Show as She Displays How Unique She Is From Sister Serena
Published 05/15/2022, 12:41 PM EDT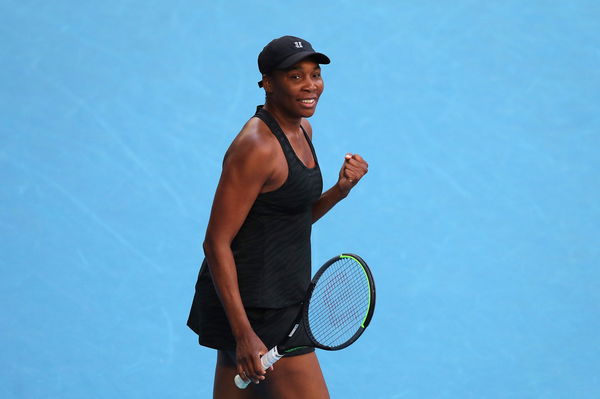 Venus Williams, the seven-time Grand Slam Champion, is one of the best players in WTA. The American tennis professional loves playing on the greens of Wimbledon. In fact, four out of her seven Grand Slam victories were on the courts of Wimbledon. Apart from being invincible on the grass courts, Williams also imposes a serious threat to the players aiming for a title on hard courts as she has two US Open titles under her name. The American star was the runner-up in the 2003 and 2017 Australian Open.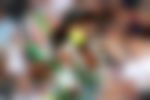 In the year 2007, Venus stormed almost every tournament riding high on the form. She climbed up the WTA list to claim the no.2 ranking and reigned in the Wimbledon championship, thus winning her fourth Grand Slam title. Thereafter, Williams made a run to the semifinals of the US Open and displayed some of the best shots and rallies.
ADVERTISEMENT
Article continues below this ad
Venus Williams Portrays Pure Class
Williams locked horns with Jelena Jankovic in the quarterfinals of the US Open 2007. She was trailing behind with just one game victory and three game loss in the first set. Therefore, in order to break Jankovic's flow, Venus executed a flawless rally. She showcased maximum court coverage, great agility and sharp instincts during the 5th game of the first set.
Eventually, she flipped the entire energy of the game and slipped the match out of Jelena's hands. However, Venus failed to defeat former world no.1 Justine Henin in the semifinals of the tournament.
What Is Venus Up to These Days?
The 41-year-old, after giving a subpar performance in almost every major event of the year 2021, moved out of the circuit due to an injury to her leg. Since then, Venus hasn't participated in any of the tournaments.
ADVERTISEMENT
Article continues below this ad
However, she is using her time off the courts wisely. Venus attended the Oscars on behalf of the movie 'King Richard' alongside sister Serena Williams. Thereafter, the former World No.1 graced the red carpet at Met Gala.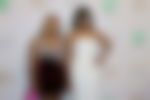 Recently, the Williams duo flew to Miami to witness the beauty of speed. On the occasion of mother's day, Serena and Venus attended Miami Grand Prix to support the world renowned British F1 driver Lewis Hamilton. Though the Brit failed to secure a win, the day was eventful for the Williams sisters as they met their old friend Caroline Wozniacki.
ADVERTISEMENT
Article continues below this ad
Watch this story: Roger Federer, Serena Williams, Venus Williams, Naomi Osaka and other tennis icons shining bright in the world of business