"Wanted to be the One in the Front": Maria Sharapova Reveals her Deep-Rooted Relation with Entrepreneurship
Published 01/09/2021, 12:32 PM EST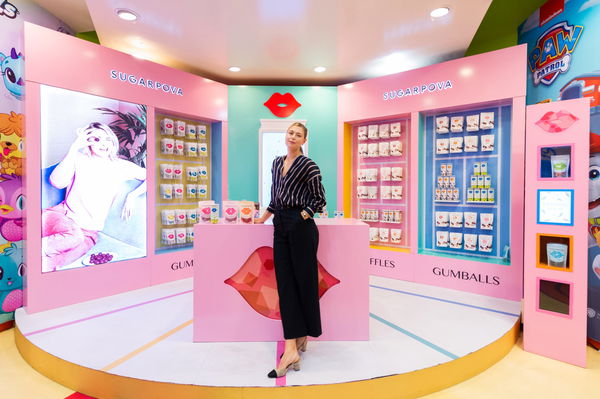 ---
---
Former World No.1 Maria Sharapova may have retired from tennis, but she is doing really well in her second innings. As a successful entrepreneur, she runs her candy franchise 'Sugarpova' whose revenue is worth millions.
ADVERTISEMENT
Article continues below this ad
There are endless tales about how she became a businesswoman. However, fans hardly know her journey and what inspired her to open her own business. In a recent interview, Sharapova revealed that she always wanted to start her own business after working with some big brands.
"In 2012, I decided to start my own candy company called Sugarpova. I've had a sweet tooth ever since I was a very young girl, and I still very much do. After being a small part of many big brands, I wanted to be the one in the front office making decisions," said the five-time Grand Slam champion.
ADVERTISEMENT
Article continues below this ad
Sharapova also believed that working with brands and creating one's own brand were very different things. She even talked about the challenges she faced while starting her candy company.
"When you are in charge of your own business, it's a completely different ballgame. You're in charge of the distribution. You're in charge of the creative. Yes, you're in charge of the people you hire, and I really wanted to make that step," added the former Russian player.
"I like to invest in companies"- Maria Sharapova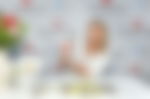 Apart from the role in her business, Sharapova also highlighted that she loved to invest in some of the big brands as well.
"I like to invest in companies that I'm personally passionate about. I invested in Supergoop, a sunscreen brand that I've loved for many years. I invested in the UFC because I saw its potential worldwide," continued the former World No.1.
Sharapova clearly has grown from a tennis player to a businesswoman and now to an investor. However, she emphasized that she still had a lot to accomplish.
"I had a very singular path in my life towards becoming a successful athlete. I wanted to achieve big things, I had big goals, and I still think there's more to achieve on and off-the-court," concluded Sharapova.
Sharapova surely has a long way to go in her business. However, fans love to visit her candy shops and purchase sweets from there. It's surely because of her determined character that Sharapova has successfully established a candy empire today.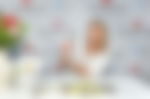 ADVERTISEMENT
Article continues below this ad
ADVERTISEMENT
Article continues below this ad