WATCH: CoCo Vandeweghe Displays a Petulant Act on Court During Her Pre Match Warmup
Published 08/12/2021, 9:30 PM EDT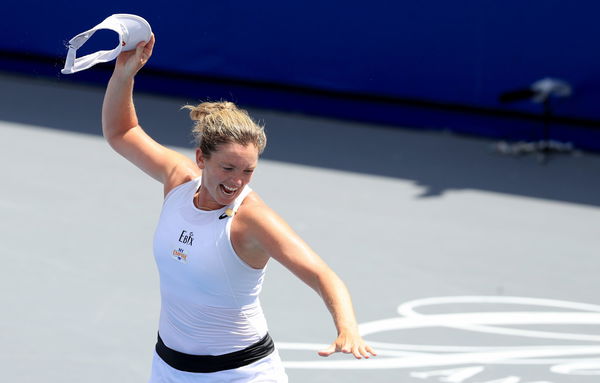 CoCo Vandeweghe's refusal to warm up properly has raised quite a few eyebrows at the ITF USA 16A. The American appeared to be warming-up casually during her Round of 32 match against Ekaterine Gorgodze. Her behavior was  labelled 'petulant' by fans who were in a state of disbelief when she did not have to pay a penalty for her act.
The ITF USA 16A is currently underway in Landisville in the US. Vandeweghe lost her match via a walkover towards the end of the third set.
ADVERTISEMENT
Article continues below this ad
CoCo Vandeweghe acts 'petulantly' during pre-game warmup
Vandeweghe's behavior in the opening game at the ITS USA 16A appeared to be disrespectful towards her opponent. CoCo did not warmup properly before her game against Gorgodze. She was taking her sweet time in returning the ball and did not look like she had any intentions of playing. Moreover, the inaction of the authorities who did not impose a fine for her behavior has shocked the fans.
This kind of behaviour came unexpectedly from Vandeweghe, a former Top 10 player in the WTA rankings. Her actions were met with shock around the court in Landisville. Vandeweghe also started switching her hands while warming up on the court, drawing attention to an injury she had struggled with earlier in the match.
Watch This Story: How Roger Federer, Rafael Nadal, Novak Djokovic, Serena Williams, and Others Travel
ADVERTISEMENT
Article continues below this ad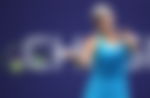 CoCo's match ended in sad style as well
Both players went into a battle against each other during the first round game. CoCo won the first game in a tight spot, clinching it 7-6. However, Gorgodze came back in the second set to beat the American 6-3. The third set was delayed due to extreme weather conditions. Both players went out for rest and were about come back after conditions became normal.
ADVERTISEMENT
Article continues below this ad
When play resumed, CoCo refused to come back on court as she had injured herself previously. She wanted to pull out before the beginning of the third set. However, when both players got a call back on court, CoCo decided that she could not continue because of her injury and Gorgodze won courtesy of a walkover and progressed into the next round.