WATCH: Petra Kvitova Gets Embarrassed For Not Knowing Taylor Swift
Published 02/28/2021, 5:07 AM EST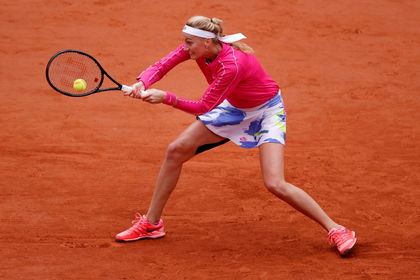 ---
---
World No. 10 Petra Kvitova didn't have a great run at the Australian Open 2021. She lost to Sorana Cirstea in the second round of the tournament and was quite unhappy with her performance. What added to her disappointment was when fans got to know that she didn't know the renowned singer Taylor Swift.
ADVERTISEMENT
Article continues below this ad
At the time of the Australian Open 2021, two-time Grand Slam winner Petra Kvitova played the board game 'Guess Whom?' Even though she won against her opponent and famous Australian comedian Andy Lee, there was one thing that embarrassed her.
The game began, and Lee selected eminent actress and comedian Ellen, whose identity Kvitova had to guess. On the other hand, Kvitova picked up Dominic Thiem for Lee to guess.
ADVERTISEMENT
Article continues below this ad
When Kvitova asked if the person in question was a singer, Lee replied in the negative. Following this, Kvitova should have put the Taylor Swift tab down, but she seemed confused.
She first put it down, then raised it again, and then put it down again after confirming to Lee. Andy was completely shocked to see this. He even did Swift's signature move from 'Shake It Off' and told her that she was one of the biggest singers ever.
Petra Kvitova emerged as the winner of the board game
Although Kvitova didn't know a personality who has about 150 million Instagram followers, she managed to win the game. She rightly guessed Ellen before Lee could reach to Thiem.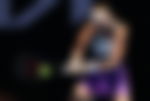 Lee also tried hard to win the game, but what really fascinated fans was his priceless reaction when he came to know that Kvitova didn't know who Taylor Swift was. He reacted as if he was living in a dream.
After her poor run at the Australian Open 2021, Kvitova will look forward to playing some brilliant tennis in the remaining season. She still has almost ten months to do so and will try to improve her game. Will the 30-year-old Kvitova be able to win her third Grand Slam title in 2021?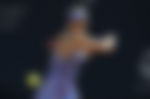 ADVERTISEMENT
Article continues below this ad
ADVERTISEMENT
Article continues below this ad