WATCH: Serena Williams Amazingly Outplays Andy Lee at 'Guess Whom?'
Published 02/14/2021, 3:03 PM EST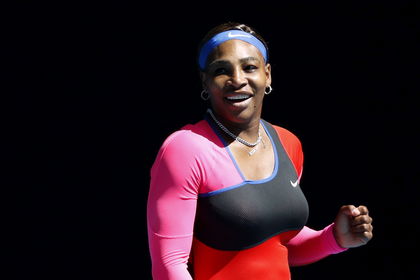 ---
---
Tennis queen Serena Williams won her match at the Australian Open 2021. Facing Aryna Sabalenka in the fourth round of the tournament, Williams not only won the match but also ended Sabalenka's win streak.
ADVERTISEMENT
Article continues below this ad
The final scoreline of the match was 6-4, 2-6, 6-4. With this win, Serena has also earned herself a ticket to the quarter-finals.
Recently, Serena Williams had some fun off the court as well. She played a board game 'Guess Whom?' with Australian comedian Andy Lee, and it became quite evident that Serena is actually quite good at them.
ADVERTISEMENT
Article continues below this ad
The game was simple. Both Serena and Lee had to pick a card each that could be of any personality. They would then have to guess the name of the celebrity that their opponent had picked by asking some relevant questions from each other.
Interestingly, Serena picked up Britney Spears that Andy had to guess while Andy chose Naomi Osaka. which Serena had to guess correctly.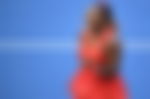 Serena Williams emerged as the winner of the game quite easily
It took just four questions before Serena Williams could guess the answer. She first asked if Andy's chosen personality would ever wear a bra. When he replied that yes it would, she simply rejected all the male celebrities.
Then, she asked whether the chosen person was from a sports background. In response, Lee said yes, and she simply put down all the non-sports personalities.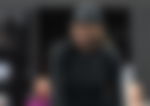 It was becoming quite easy and finally, after two more questions, she guessed it right and reached for Naomi Osaka. Andy congratulated her on winning the game and Williams proved that she can be the best even at off court activities.
ADVERTISEMENT
Article continues below this ad
Williams will next face World No.2 Simona Halep in the quarters of the Australian Open 2021. It will be a really tough game for her as Halep is in some great form at the moment. Will Serena be able to lift her 24th Grand Slam title in Melbourne this year?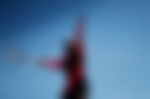 ADVERTISEMENT
Article continues below this ad