WATCH: Serena Williams' Daughter Olympia Waits on Dad Alexis Ohanian in Her Restaurant
Published 08/18/2021, 3:45 AM EDT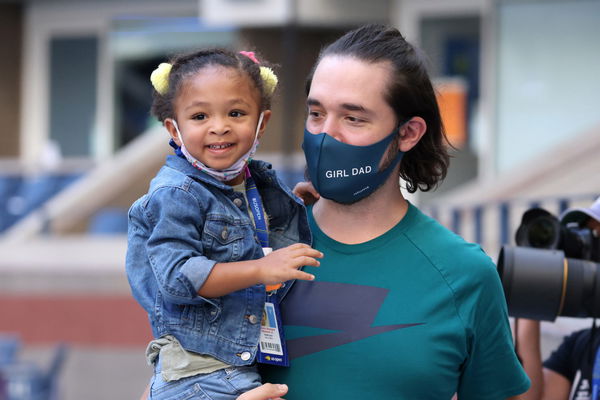 ---
---
Serena Williams' daughter, Olympia, has once again caught the attention of the media and delighted them with her waitressing skills. Her father Alexis Ohanian posted a story with Olympia acting as a professional waitress and taking his orders. However, Serena Williams was absent from the occasion, as she did not get an invitation to her restaurant.
ADVERTISEMENT
Article continues below this ad
Alexis made a heart-shaped pancake for his daughter and she decided to return the favor. Olympia acted like Alexis was sitting in her restaurant and she took his orders. For a four-year-old, she did a pretty decent job.
ADVERTISEMENT
Article continues below this ad
Olympia takes dad Alexis' orders
There is no doubt that Olympia Ohanian is one of the cutest celebrity babies in the world. Along with a long list of names, her name always pops up at the top. Other than accompanying her mother, Serena Williams, she helps her father make fresh content on Instagram every day.
In the latest video, Olympia took her job very seriously, besides focusing on the acting part. As Alexis kept ordering, she took detailed notes of his orders and checked for the availability of the items as well. Moreover, she had a dog in her restaurant!
"Yes ma'am, I said I wanted some tortilla chips, some nachos for an appetizer and then some, maybe two street tacos. Do you have like a vegetarian option?" asked Alexis as Olympia looked for the items.
Watch this story: How Roger Federer, Rafael Nadal, Novak Djokovic, Serena Williams, And Other Tennis Stars Travel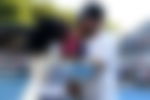 Olympia opens up about her business
ADVERTISEMENT
Article continues below this ad
One thing was sure from the video; Alexis is a fan of spicy food. However, he had doubts over Olympia's hygiene standards in her restaurant. She dropped the food items on the floor and had a dog inside the restaurant. However, all of this did not affect Olympia's management skills as she started preparing the meal for Alexis.
When Alexis thought of striking a conversation with the owner, he realized the business was 20 years old. "You look fantastic," said Alexis as she gave out the information.
ADVERTISEMENT
Article continues below this ad