WATCH: When Serena Williams and Victoria Azarenka Played Tennis Left-Handed
Published 01/25/2021, 1:00 AM EST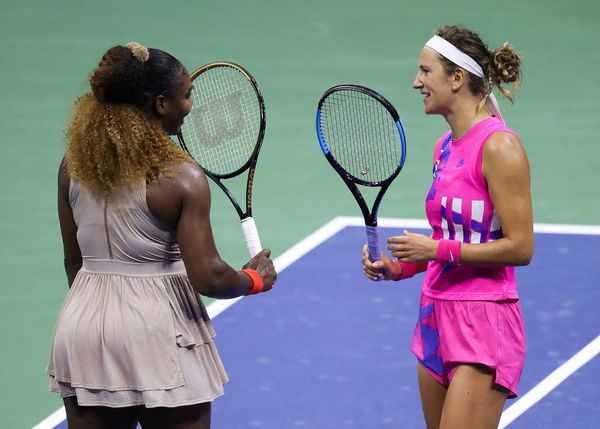 ---
---
From the list of WTA rivalries, Serena Williams vs Victoria Azarenka will be among the biggest. In addition to being great opponents, they are also great ambassadors of tennis. In an exhibition match, the American and the Belarusian professional showed their ambidextrous skills, entertaining the crowd.
ADVERTISEMENT
Article continues below this ad
From 2008 to 2017, Madison Square Garden hosted the BNP Paribas Showdown. It was a part of World Tennis Day and was later expanded to London and Hong Kong. The Showdown worked as the curtain-raiser for the North American Tour of tennis.
In the 2013 edition, the great rivals Serena Williams and Victoria Azarenka enrolled in the exhibition match. The crowd knew the potential of the game, but what hit they saw was even better.
ADVERTISEMENT
Article continues below this ad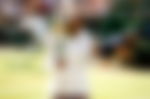 Serena Williams and Victoria Azarenka playing left-handed tennis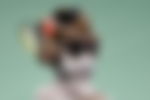 Both the former World No. 1s surprised the whole Garden with their switch of hands. It was the 2-time Australian Open champion Azarenka's idea to do so. Being a great sport, as usual, Serena also placed the tennis racket in her left hand.
Surprising enough, Victoria served perfectly well even with her recessive hand. And although Serena was not ready, she successfully transferred the ball to the other side of the net. The point went to the 4-time Olympic champion as the Belarusian hit the net.
However, the American was not done and asked to replay the point. Following that, Victoria yet again delivered a perfect serve. The duo then carried a 17-shot rally ending with Serena hitting the net this time.
Eventually, the 7-time Wimbledon champion won the match 6-4, 6-3, and the crowd carried home with them one of the most entertaining games of tennis.
WATCH: Serena Williams' Daughter Olympia Undefeated Fun on AR Filters of Snapchat
Williams and Azarenka ready for the Australian Open 2021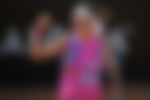 Playing against each other for more than a decade, the Williams-Azarenka pair has produced some great tennis matches. They have battled nine times in the finals of a tournament; today, their tally stands at 5-4 with Serena leading.
ADVERTISEMENT
Article continues below this ad
In the Australian Open 2021 bubble, World No. 11 Serena and World No. 13 Victoria are quarantining in different cities. While the former is in Adelaide, the latter is in Melbourne.
They last met in the semi-finals of the US Open 2020, where Azarenka beat Williams 1-6, 6-3, 6-3. Hopefully, they will lock horns in the much-anticipated Australian Open 2021.
Who will take home the first Grand Slam of 2021 in women's singles?
ADVERTISEMENT
Article continues below this ad