"We Wish Maria Was Still Playing": Venus Williams Fends Off Serena Williams – Maria Sharapova Feud Rumours
Published 09/16/2021, 10:15 PM EDT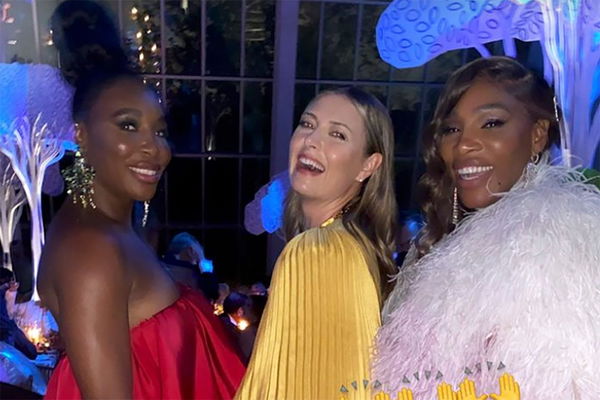 Every year, the Met Gala becomes responsible for some trends based on vivid costumes famous faces wear. However, this year, the fashion event captured an iconic photo of tennis queens Venus and Serena Williams with Maria Sharapova. And naturally, since the picture came out, every tennis fan wants to know about the conversation between the three.
Fortunately, a fan asked the seven-time Grand Slam champion, Venus Williams, about the backstory of the infamous photo on Instagram. Indeed, the answer was better than anyone could have imagined.
ADVERTISEMENT
Article continues below this ad
Watch this story: Serena Williams, Naomi Osaka, Venus Williams, Maria Sharapova And Other Tennis Players Hit the Met Gala 2021
Notably, a backstory of the backstory is that Venus, Serena, and Maria were also arch-rivals on the WTA Tour. But, it ended last year when the Russian decided to retire from the sport.
The backstory of infamous Venus Williams, Serena Williams, and Maria Sharapova photo at Met Gala 2021
Primarily, Venus admitted that she and her younger sister Serena were talking about Maria before she arrived. And so, when they saw her, it was a little reunion for them.
"We're walking like, 'Man, we wish Maria was still playing,'" Venus said. "And we saw her, and we both separately told her, 'Oh My God, we were just talking about you, [we] wish you were still on Tour.'"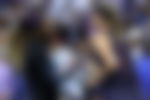 On a happier note, the 41-year-old talked about the night merrily. She then gave tennis fans another reason why they are champions on and off the court.
"And we were so happy to see each other, there were hugs, there was laughing, there were stories, and there was a photo. So, the backstory is that even though us players compete really hard on the court for years, we still respect and love each other. And love Maria," Venus said.
ADVERTISEMENT
Article continues below this ad
Although the trio seemed complete, they did not forget about their good friend Caroline Wozniacki, who retired last year. Hence, Venus gave them a personal message on Instagram.
"If you want to come back, Maria, like we asked you to, come and do it. [It] goes to you too, Caroline," she concluded.
ADVERTISEMENT
Article continues below this ad
Indeed, it was one of the most remarkable eras of WTA when Venus, Serena, Maria, and Caroline competed on the court. Hopefully, they will find a way to create a reunion on the court someday in the future.