'Went to See Serena Williams' – Patrick Mouratoglou Reveals How He Ended Up Becoming the Coach of Simona Halep
Published 04/08/2022, 9:47 AM EDT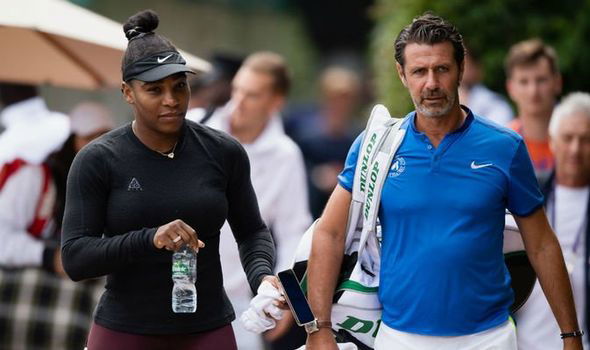 Yesterday, the French coach Patrick Mouratoglou dropped huge news to shock the tennis world. According to Mouratoglou, he will become the full-time coach of the former world no.1, Simona Halep. After announcing the news, he recently gave an interview, where he talked about missing coaching for nearly eight months due to Serena Williams' injury.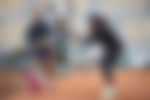 Patrick Mouratoglou talks about missing coaching for a long time 
ADVERTISEMENT
Article continues below this ad
In a recent interview with Tennis Majors, the coach of Serena Williams talked about many things. As per the coach, he talked to Serena before taking up the full-time coaching job for Simona Halep. After suffering an injury last year at the Wimbledon, Serena hasn't played any games on the tour. Moreover, Patrick has missed coaching the 23-time Grand Slam champion on the tour. 
Speaking about it, the French coach said, "I missed it big time. Coaching is the passion of my life. It's the job of my life. And when I went to see Serena to discuss before starting with Simona, that's what I told her. I said, 'Coaching is the passion of my life and it's difficult for me not to work.' So yes, I missed coaching big, big time. Honestly, since I'm back to coaching with Simona, I cannot be happier to coach this again. It's an incredible satisfaction for me to do that job. It's incredible."
With Simona Halep, Mouratoglou will be back in coaching again and we could see the duo on the tour for the whole clay-court season this year. 
Will Mouratoglou return to Serena Williams at Wimbledon?
ADVERTISEMENT
Article continues below this ad
After Mouratoglou's announcement yesterday, Serena Williams also gave a hint that she could potentially make her return to the Wimbledon this year. While attending a Bitcoin conference, she revealed the news to the NFL legend Aaron Rodgers. 
Also, in that interview, the French coach revealed that he flew to the United States to talk to Serena about coaching Simona. According to him, the coaching partnership with the Romanian will be a short terms fix. So, there's a good chance we could see Mouratoglou back again with Serena at the Wimbledon. For the time being, he will coach Simona during the red soil season and possibly at the French Open as well.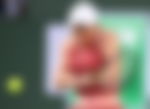 Watch This Story: Serena Williams vs Tiger Woods – Net worth comparison
ADVERTISEMENT
Article continues below this ad
What is the future of this coaching duo of Simona and Mouratoglou? Let us know in the comments.