"We've Had a Similar Path": Serena Williams Draws Parallel With Renowned Singer Beyonce
Published 11/07/2021, 6:00 AM EST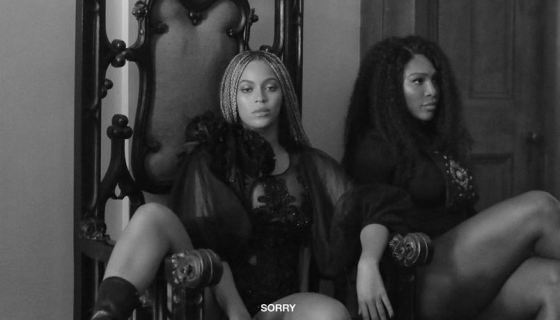 Serena Williams is undoubtedly one of the most admired tennis players of all time. The accomplishments she has achieved speak for themselves. Following this, a movie is going to launch depicting the journey of Richard Williams, Serena and Venus' father. The story revolves around how Richard transformed the young girls into two of the best tennis players women's tennis has witnessed.
At the end of the movie, there's a new Beyonce song. On Jimmy Kimmel's live show, Serena talked about the song as well as Beyonce. According to her, she and Beyonce shared similar paths throughout their lives.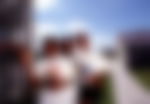 Watch this story: The Journey of Roger Federer to the Elite Billionaire's Club
ADVERTISEMENT
Article continues below this ad
Serena Williams draws a parallel with Beyonce
The new movie, 'King Richard' is set to release on 19th November 2021. Just recently on Jimmy Kimmel live, Serena Williams expressed her feelings about the song Beyonce sings at the end of the movie. She believes no one else would have been able to perform the song the way Beyonce has done it. She also described the similarity between their lives.
Williams said,  " When the film came out, there was no other person that could do the song except for Beyonce. Because I feel like we've had a similar path in our lives. We trained since an early age to reach a goal. Her dad was super involved in her career as well as her mom, my dad, my mom, sisters were involved. "
Furthermore, she continued, " And for us, it was really only one answer and she embraced that. There was just no doubt in her mind that belonged to her as well and so the original song is amazing and I love it. It's just it all came together really so perfectly."
ADVERTISEMENT
Article continues below this ad
Williams announces positive news
Earlier in the same show, Serena Williams announced some optimistic news regarding her future plans. Williams, who suffered from a hamstring injury at Wimbledon 2021, had taken a sabbatical from professional tennis. However, she said she is feeling much better and will soon be back on the tour.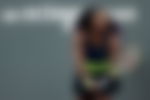 Moreover, she even quoted that she is ready to compete at the prestigious Australian Open 2022. With this amazing news, Serena's fans across the world will be thrilled to see the 23-time Grand Slam winner at the biggest stage of tennis.
ADVERTISEMENT
Article continues below this ad