'What Should I Do With My Life Now?' – Ukrainian Tennis Star Ponders About Lack of Focus in Tennis Amidst Growing Unrest
Published 04/30/2022, 7:15 AM EDT

Follow Us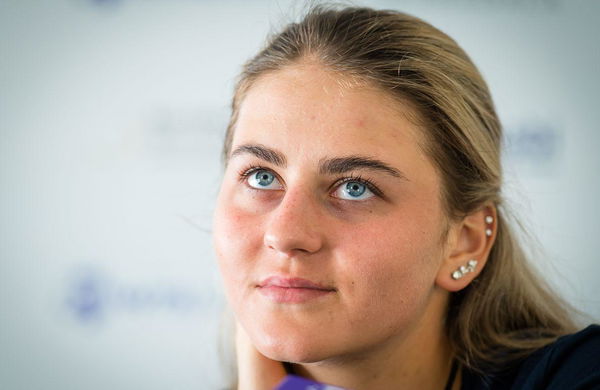 The geopolitical situation in the east of Europe has been fraught with tension for over two months now. Several Ukrainian players have opened up about the difficult situation prevalent in their country and how that has affected their families. Marta Kostyuk, the 19-year-old rising star from Ukraine recently opened up about not being able to concentrate on her game given how her home country is in tatters and how several compatriots have been personally affected by it.
ADVERTISEMENT
Article continues below this ad
"Right now is something indescribable, I would say, because there is a parent of one tennis player that died," Kostyuk said in an interview with CNN Sport. "There is one tennis player's house that is completely destroyed," she added.
Marta Kostyuk opens up about dealing with on-going conflict
"It's been two months and you know, it's up and down, it changes. I'm trying to guide myself a little bit, just trying to see where I'm at… I started a couple of weeks ago, which helps me enormously. But you know, sometimes it goes to a certain extent that it's scary, the thoughts that come to you," the Ukrainian star further revealed.
 

View this post on Instagram

 
Kostyuk also opened up about how it has been extremely difficult for her to deal with the current situation but she is trying harder and harder to focus. Kostyuk also talked about how she is trying her level best to not feel like a victim, which was something that she did in the initial days of the crisis.
"I'm just like, what's the point where it's all going? It's never-ending, like what should I do with my life now? What am I living for? Everyone is doing this differently, but the only goal that I have is not to feel as if I'm a victim in this situation." Marta mentions that at this point, concentrating on anything has become difficult because the future seems to be very uncertain.
Kostyuk agrees with Wimbledon's decision
Kostyuk said that as a public figure, everyone has a responsibility to open up about what is going on in the world. The Ukrainian player continued to say that it was absurd to think that politics and sports should not be mixed as the former affects all aspects of one's life.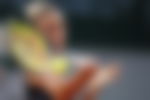 ADVERTISEMENT
Article continues below this ad
"I don't understand, what's the point of dividing these two things? It's one big system that we're circling in. One cannot live without the other, and vice versa… So for me [the idea that] 'sport is out of politics.' Honestly, for so many years, it's been proven completely the opposite," she said.
ADVERTISEMENT
Article continues below this ad
Kostyuk has been disappointed that none of the athletes has actually come up to the Ukrainian players and pledged to help them out in this tough situation, and spoke about how inside the tour, they were practically 'alone'.