'Where Are the Mama and the Papa?' – Serena Williams' Husband Alexis Ohanian Turns Doting Father as He Helps Olympia in Her Fun Adventure
Published 05/15/2022, 6:30 AM EDT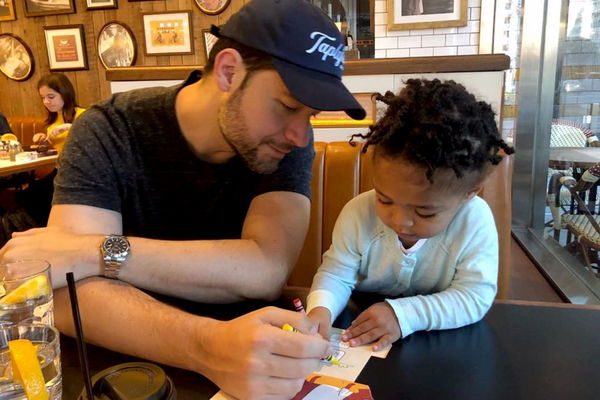 Similar to his wife Serena Williams, Alexis Ohanian is also a highly active social media user. The Reddit co-founder uses his social media to give day-to-day updates on his life happenings. His social media updates are a mixture of his personal as well as professional life. However, one entity that features in every second social media update of Alexis is her daughter Olympia.
Born in 2017 to Serena and Alexis, the four-year-old regularly features on Alexis' social media handles, giving a glimpse of their father-daughter bonding. Coming in as a team, yesterday, the two set out on a life-saving adventure.
ADVERTISEMENT
Article continues below this ad
The adventure of Alexis Ohanian and Olympia
Yesterday, Olympia indulged in a drawing session with her father. Looking at a four-year-old, one would expect a drawing of hills and houses. However, that wasn't the case with Olympia. Instead of making a simple drawing, Serena's fearless daughter indulged in a lifesaving mission in her art piece.
In the drawing titled 'BIG WAVE', Olympia drew scenery showing how a massive wave hit the nest of a bird family and destroyed the nest. Showing the nest reconstruction process through his Instagram stories, Alexis pointed out a blue area asking Olympia if that was the nest. With Olympia saying yes to it, Alexis took no time in throwing his second question, "Where are the mama and the papa?"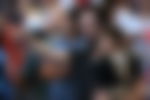 The two found the parent birds in the drawing. However, a bigger problem was waiting for the adorable duo. With the family being dispersed due to the wave, the two next went on to re-gather the family and get them together in the nest. Directing Olympia about the next step, Alexis said, "We gotta get the baby to the nest with mama papa."
After much struggle, the two finally became successful in getting the whole family together. The question that rises now is, 'How did Olympia's art piece look like?'
A Wimbledon return for Serena Williams?
ADVERTISEMENT
Article continues below this ad
Talking about being fearless on an off the court, Serena Williams managed to destroy every record and sits on top of the women's tour with her aggressive playing style. However, over the past few years, Serena's game was constantly questions by the rise of talented youngsters like Naomi Osaka and Bianca Andreescu.
Adding to this, last year at SW19, the 7-time Wimbledon champion suffered a hamstring injury during her first-round match.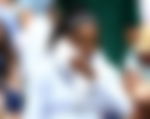 After being out of the tour for almost a year, Serena has been dropping major hints of a Wimbledon comeback lately. The hints are largely social media updates being put out by Serena herself. However, an official announcement is still awaited by her.
ADVERTISEMENT
Article continues below this ad
Watch this story- Re-living the epic US Open debut of the legendary Venus Williams