'Where King Richard Daughter At?' – Fans Fume at Blatant Disrespect for Serena Williams in a Debate Featuring Tom Brady, Lebron James, Tiger Woods, and Others
Published 12/08/2022, 4:50 AM EST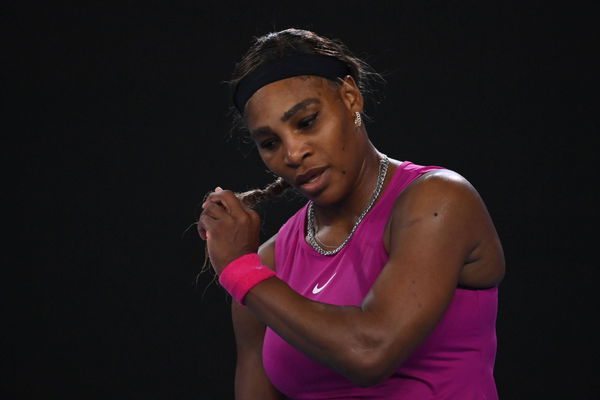 Serena Williams, the legendary American tennis player, was kept out of a major GOAT debate. Fans reacted wildly to the blatant disrespect for the former tennis ace. A famous media house had forgotten to pick Williams in their debate. As a result, fans couldn't control their anger and quickly flooded the conversation with their tweets. They shared their perspectives on social media.

Serena Williams recently triumphed at the 2022 People's Choice Awards, winning the title of the year's "Game Changer." The 23-time Grand Slam champion defeated LeBron James, Steph Curry, and Rafael Nadal by receiving the most fan votes. 'Daily Loud' has developed into one of the most popular hip-hop websites in the nation. However, the website made a blunder on Twitter and fans were quick to point it out.
Serena Williams was not a part of the G.O.A.T. debate
ADVERTISEMENT
Article continues below this ad
Serena Williams had previously declared that she would transition away from the sport. When asked about her plans, she had declined to change her mind about putting down her racquet, but she did not completely rule out a comeback, saying you never know. The famous hip-house outlet had shared a collage of all the GOAT athletes on their Twitter feed. Fans were disappointed that Williams was kept out of the picture and quickly shared their emotions.
'Daily Loud' asked fans on Twitter who they thought was the greatest athlete of the century so far. The American legend had dominated the women's game unlike any of her predecessors ever did, demonstrating through her utter dominance, and a long list of records.
One angry user quickly pointed out and tweeted," Don't ask me no stupid f**king question." Williams had won her 23rd Grand Slam championship while being pregnant with her daughter.
Her capacity to triumph on all surfaces proves that she is arguably the greatest tennis player of all time. The American ace had returned to action and made it to a few Grand Slam finals despite surviving nearly fatal complications during childbirth. Fans were surprised to see her name skip the GOAT debate.
Williams is the first athlete to have won championships in each of the four decades (1999–2020).
An astonished user tweeted,"…also any list without @serenawilliams is an insult." 
i'm sorry but i won't stand for @Simone_Biles erasure – we're not going to act like my good sis doesn't have 4 moves named after her, like she didn't flip (no pun intended) the entire gymnastics world & point system upside down

also any list without @serenawilliams is an insult https://t.co/cHpYYyzmyL

— journee// [jur•nee] 🍓 (@lifes_a_journee) December 7, 2022
Some users quickly pointed out her stats and chose their favorite. Williams is an excellent illustration of someone who makes the most of their brand both on and off the field.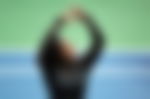 Although it is her exceptional athletic ability that makes her marketable, her setbacks and struggles only serve to increase her allure.
Williams is one of the world's most marketable athletes among her contemporaries. She often expresses the pressures that come with being a female athlete.
She had received the No. 1 ranking from the WTA for 319 weeks in a row. One surprised Twitter wrote, "Where  King Richard daughter at ?" 
Lol
1. What is an athlete from a sport that only one country cares about doing here?? No international competitions & is not an Olympic sport?? Bfr please
2. Any list of greatest athletes without Serena Williams is immediately a rubbish list.
3. Can't have a greatest athletes- https://t.co/5IX5FiM85R

— AdaNdidi (@Adandidy) December 6, 2022
ADVERTISEMENT
Article continues below this ad
Williams is one of the sport's most productive tennis players ever. She is the only player to have won 23 Grand Slam singles titles in the Open Era, and she is second only to Margaret Court all-time in this category. The 40-year-old has four Olympic gold medals and has won the most major matches in tennis history by a woman.
Christie is set to honor athletes like Williams
Next week, Christie's will host an online auction of sneakers and sports collectibles that feature some of the greatest figures in sports history. The auction will feature memorabilia from legendary sports figures like Serena Williams, Kobe Bryant, Henrik Lundqvist, and Michael Jordan as part of the collection, dubbed The Greats.
ADVERTISEMENT
Article continues below this ad
WATCH THIS STORY- Serena Williams' Husband, Proud Owner of $100 Million Worth of Soccer Club …
A pair of Off-White x Nike Court Flare 2 sneakers (also created by Abloh) has caught the attention of fans. Serena Williams had worn the pair throughout her infamous 2018 U.S. Open performance. The athletic shoes feature "Serena" on the lateral and "Queen" on the medial instep in periwinkle and white. Let us know what you think about this American female GOAT in your comments below.