'Who Are These Idiots?' – Martina Navratilova Blatantly Calls Out Casting Directors Over Tom Holland, Zoe Kravitz, and Andrey Garfield's Latest Comments
Published 06/16/2022, 12:56 PM EDT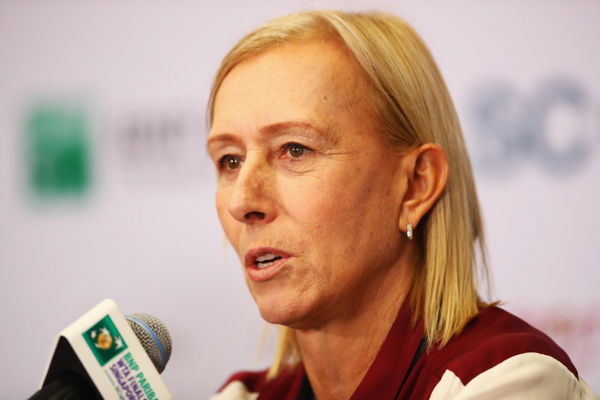 Martina Navratilova is rightly counted in the list of the greatest players of all time. The 18-time Grand Slam champion is known for the numerous records and accolades she has her name on.  However, apart from being a tennis great, Navratilova is also known for having one of the most fearless points of view.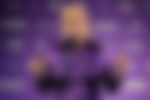 Over the years, a number of entities have fallen prey to Navratilova's rage. The latest additions to the list are casting directors/film directors who rejected actors for roles for absurd reasons.
ADVERTISEMENT
Article continues below this ad
Martina Navratilova turns furious over casting directos
Martina Navratilova is one of the most active social media users. Especially on Twitter. The former World No. 1 uses her Twitter handle to put forward her strong views in front of the world.
While she doesn't present herself as a critic, she makes to show her agreement or disagreement on the subjects concerned. Scrolling through her Twitter feed, Navratilova recently came across a tweet by American entertainment media company, BuzzFeed.
The tweet presented celebrities like Zoe Kravitz, Tom Holland, Robin Williams, and Andrey Garfield talking about their experience of being rejected roles in the movies for absurd reasons. The tweet invited major criticism for the casting directors. Amongst the many criticizing users was tennis legend Martina Navratilova. Taking to her user handle, she blatantly called out for such casting directors, addressing them as 'idiots'.
Re-tweeting the BuzzFeed's tweet, she wrote, "Jesus… who are these idiots?!?"
ADVERTISEMENT
Article continues below this ad
Diving further into BuzzFeed's tweet, Zoe Kravitz spoke about her experience while auditioning for The Dark knight Rises. The Batman actress asserted that she was said to be too 'Urban' for the role. Having a similar story was Andrey Garfield. Auditioning for Prince Caspian in The Chronicles of Narnia, he was reportedly told that he wasn't 'handsome enough'.
ADVERTISEMENT
Article continues below this ad
Watch this story- Roger Federer, Rafael Nadal, Serena Williams and Others In The Greatest Comebacks in Tennis
Apart from these, Tom Holland was reportedly denied a role in Star Wars because of his laughing. Meanwhile, Robin Williams was turned down from the Harry Potter series for not being British.