Who Is Garbine Muguruza's Coach?
Published 05/20/2022, 11:12 PM EDT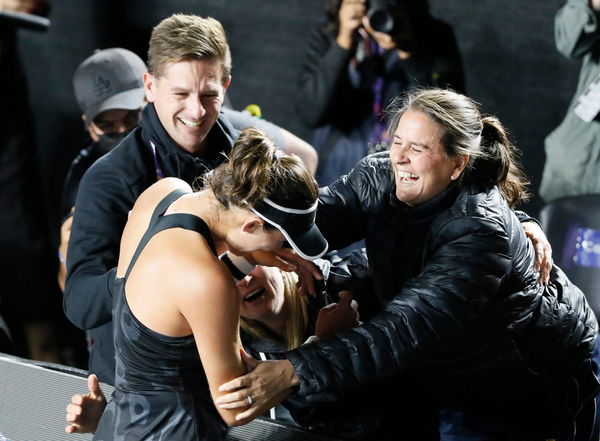 Garbine Muguruza has been one of Spain's top players in recent times. The former World No. 1 has struggled with form, somewhat, in recent years, but there is no doubt that she is a talented player, capable of producing elite-level tennis. She has won 10 WTA singles titles in her career so far, and is a two-time Grand Slam title winner!
Garbine Muguruza's achievements
Garbine Muguruza, from Spain, with her strong groundstrokes and an aggressive and precise style rose to fame after reaching the fourth round of the 2014 Australian Open and defeating former world No. 1 Caroline Wozniacki. She reached the quarterfinals of the French Open and gained further prominence as she had defeated the then-world No. 1, Serena Williams, in the second round. Her first major final was in 2015 at the Wimbledon championships, but she lost to Serena Williams.
ADVERTISEMENT
Article continues below this ad
But, it was in 2015 that she made a turnabout, and won her first Premier-level title at the 2015 China Open. While she had already been making a mark in the circuit, this win helped her qualify for her first WTA Finals as well. She reached the semifinals but unfortunately lost against Agnieszka Radwanska.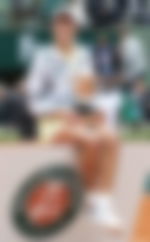 The next two years were special for her, even though she did not have the best start to them. In 2016, she won the French Open, her first Grand Slam, after a lackluster start to the year. She played against Serena Williams in the final, in what was a repetition of last year's Wimbledon. But this time, the Spaniard was able to turn things in her favor. Her second Grand Slam title came at the Wimbledon in 2017. Interestingly, she defeated Venus Williams in the final for the title and became the only person to have defeated both the Williams sisters in a major final.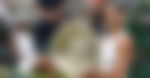 While her form has not always been up to the mark having to deal with injuries of various kinds, she has been an impressive player so far. Her 2021 season was quite fantastic, to say the least, where she won three WTA titles.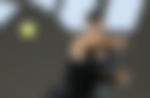 Who coaches Garbine Muguruza?
Interestingly enough, a former Spanish tennis champion coaches Muguruza now. Conchita Martinez, a former world No. 2 and the 1994 winner of Wimbledon coaches Muguruza. Martinez took over as Muguruza's head coach in November 2019 after assisting her at the 2017 Wimbledon Championships. Martinez coached Karolina Pliskova from 2018 to 2019. She had previously served as captain of the Spanish Fed Cup team for four years and the Spanish Davis Cup squad for two seasons. As the Spanish Davis Cup captain, she steered the team back into the top-tier World Group. In 2021, she won the 2021 WTA Coach of the Year award for her work with Muguruza, who won not only two titles at Dubai and Chicago but also claimed her first season-ending WTA Finals title in Guadalajara, Mexico.
 

View this post on Instagram

 
Before Martinez, Sam Sumyk was Muguruza's coach. She won the 2016 French Open and the 2017 Wimbledon Championships with the French coach, who coached her from 2015 to 2019. Her World no. 1 ranking also came with Sumyk, even though their relationship was volatile and often prone to disagreements. Sumyk had worked with Victoria Azarenka, Vera Zvonareva, and Eugenie Bouchard before joining up with Muguruza. Sumyk took over as Muguruza's coach from Alejo Mancisidor, a lesser-known professional player.
ADVERTISEMENT
Article continues below this ad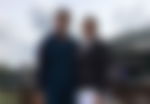 Conchita Martinez, the player
Conchita Martinez herself has competed at the elite level, when she played in the circuit. She also created history by becoming the first Spanish woman to win the Wimbledon title. She also beat Martina Navratilova, one of the all-time greats to win her title. Martinez is used to the big stages. She has also played in the finals at the 1998 Australian Open and the 2000 French Open. With 33 singles titles and 13 doubles titles to her name, Martinez is one of the most successful players Spain had produced during that time. Interestingly, she also has 3 Olympic medals to her credit, and was inducted into the International Tennis Hall of Fame in 2020.
ADVERTISEMENT
Article continues below this ad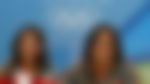 A five-time winner of the Fed Cup as a player, Martínez was the Spanish Fed Cup team captain from 2013 to 2017 and the Spanish Davis Cup team captain from 2015 to 2017, leading the Davis Cup team back into the top-tier World Group under her captaincy. . Martínez won the 2021 WTA Coach of the Year award for her work coaching Muguruza.