'Why Would I Go in Court With My B**t Out?'- Venus Williams Shares Hilarious Wardrobe Malfunction Incident
Published 05/29/2022, 7:30 AM EDT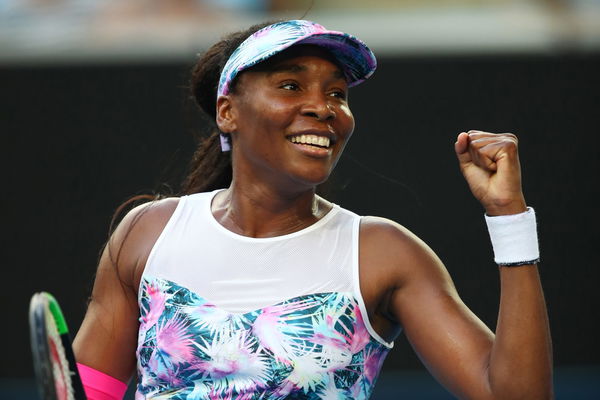 Venus Williams, the American tennis ace, is one of the most iconic players to have ever graced the tennis court. Further, fans, along with her presence and dominance on the court, also look forward to her attire. It is a well-known fact that the seven-time Grand Slam champion loves trying innovative outfits both on and off-court.
However, there are times when her attire backfires. Recently, while speaking in a podcast, she shared the story related to her wardrobe mishap.
ADVERTISEMENT
Article continues below this ad
Venus Williams speaks about the outfits which caused a stir in the public
Venus, while speaking about how important comfortable outfits are and how they boost one's confidence, spoke about an attire miscalculation. She said, "Ya, I think I wore some outfits at the time. Maybe I was comfortable with but now I am very uncomfortable with them. I wish I would have never worn them."
Thereafter Venus shared, "I wore this dress once it had like a lettuce kinda cutout. So now I just think it was a wrong thing. One time had this thing where I wanted to wear lace in the court and I wanted to feel like its on skin. So I had these new shorts under. It caused like quite a hoopla. Because people were like is her b**t out. Like, why would I go in court with my b**t out?"
When will Williams make a comeback?
ADVERTISEMENT
Article continues below this ad
Venus Williams had a rough season in 2021. She only played 12 matches before an injury sidelined her for the remainder of the year. Venus, following her sister Serena's withdrawal from tours, walked out of the circuit just after the Wimbledon championship.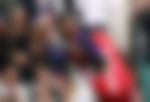 She incurred a leg injury while competing in the 2021 Chicago Women's Open. Venus Williams, after facing defeat in the first round against Taiwanese Hsieh Su-wei announced that she will need a break to tend to her injured leg. Consequently, her fans have been eagerly waiting for her comeback.
ADVERTISEMENT
Article continues below this ad
Watch this story: How big is Maria Sharapova's business legacy in comparison to Elon Musk?
Though the American is yet to make an official announcement, she has promised her return to the tour this year. However, she has kept the exact details about the tournament a mystery. Many fans are hoping to see her comeback on the grass courts of the upcoming Wimbledon Championship.