"Won't Complain"- Elina Svitolina Reflects on Conditions at Australian Open 2021 Bubble
Published 01/19/2021, 7:28 AM EST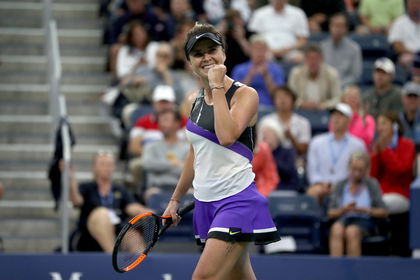 ---
---
The coronavirus pandemic significantly impacted tennis over the last year and is still not allowing players to practice freely. Although Tennis Australia has put a lot of effort in, players are having to adjust to certain things at the Australian Open 2021 bubble. However, recently, World No.5 Elina Svitolina revealed that her experience in the quarantine has been quite good.
ADVERTISEMENT
Article continues below this ad
"My suite is quite spacious and has two rooms. It's also connected to the room of my coach Andrew Bettles. I won't complain about the quality of food. We receive three meals per day as well as a voucher for 100 AUD to order something from the hotel and UberEats. I think it's great as we don't even spend this sum," said Svitolina.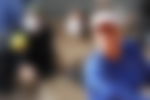 The Ukrainian player praised the management and highlighted that her room was quite spacious and the food was also great. She also appreciated the housekeeping team for performing an incredible task and then revealed how the training rooms are distributed.
ADVERTISEMENT
Article continues below this ad
"The overall conditions are good. Special staff meets and attends us as well as cleans everything… Each day you select what you are going to do. For instance, I spent my training in the cardio room and Iga Swiatek worked with the weights. So, tomorrow we'll swap them. The rooms are located at some distance so that players don't come too close to each other."
"Really enjoy being here": Elina Svitolina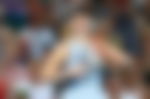 Svitolina also explained how the isolation system worked and how much time could each player spend outside her hotel rooms.
"According to the requirements of the isolation, we have 5 hours per day which can be spent outside the hotel room: 2 hours on-court, 2 hours in the gym and an hour for eating…Between the training sessions, the courts are cleaned and disinfected for 30 minutes," described Svitolina.
She believes that since she is not under strict quarantine, she is really enjoying her time there.
"I can't complain as I am lucky not to be put on strict isolation. I have all the necessary conditions and really enjoy being here," continued the 26-year-old.
Svitolina talks about her daily routine in quarantine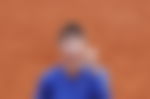 The Ukrainian player also mentioned her daily activities during the quarantine. It is quite intriguing that she manages to have fun despite some tough training sessions during the day.
ADVERTISEMENT
Article continues below this ad
"When I can't practice, I do some exercises in the room. I begin my day with warming up, then have breakfast, do some bicycle training with Andrew, work with the weights and do some sit-ups. After that I have lunch.
"In the afternoon, when people finally wake up in Europe, I have some lessons of Ukrainian and French with the tutor. In the evening I watch movies, read something, and do my homework," concluded Svitolina.
It is evident that Svitolina is enjoying her time in Melbourne. She'll be starting her 2021 campaign soon at the Grand Slam. Will Svitolina get her hands on her maiden Grand Slam title this time?
ADVERTISEMENT
Article continues below this ad