'Would Have Hit Him'- Martina Navratilova Blasted Venus and Serena Williams' Father Over His Weird Antics in the Player Box
Published 06/22/2022, 8:50 AM EDT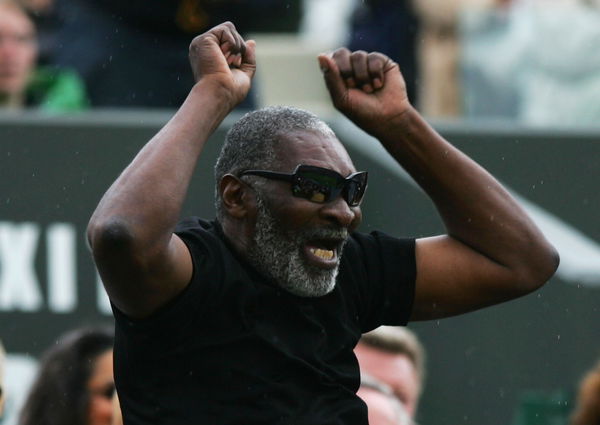 We have seen bold Martina Navratilova expressing her point of view without any restriction whenever she wants to do it. She had expressed her discontent towards the father of tennis legends Venus and Serena Williams, Richard Williams, on his overbearing presence over his daughters as well as on the court.
The tennis legend did not restrict herself even when she was active on the court and expressed her opinions freely.
ADVERTISEMENT
Article continues below this ad
Martina Navratilova gets enraged by the conduct of the father of Venus and Serena Williams
Martina Navratilova had vehemently discouraged the conduct of Richard Williams on the court. Though she had clearly conveyed her liking for both the sisters and their growth on  She had discouraged his extravagant display of celebration when Venus Williams had won against Lindsay Davenport at the US Open.
WATCH THIS STORY: Serena Williams once revealed immense disappointment after an unfortunate loss to Jennifer Capriati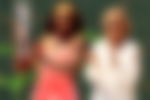 She made some strong comments in disapproval of that. Navratilova said while smiling, "If Richard Williams had danced in front of me after I lost to one of his daughters in a match, I probably would have hit him." She further added, condemning his actions, "What he did at the U.S. Open was absolutely horrible. It has no place in sports or in tennis."
Calming down of the Williams sisters' father is a must as per Navratilova
She acknowledged the contribution that the father has made in forming the glorious careers of his daughters. However, she believed, he needs to pacify his presence now and let his daughters be on their own.
ADVERTISEMENT
Article continues below this ad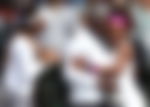 She acknowledged that there have been other cases too, where the fathers have over-participated. She said, "It's difficult for the daughters to control their father." In the end, she provided advice to Richard Williams, acknowledging his contribution. She said, "He did a great job with both girls bringing them to the level they are at right now, but he needs to put a lid on it."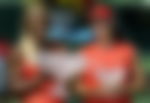 ADVERTISEMENT
Article continues below this ad
Richard Williams has trained Venus and Serena Williams in the initial days. Even after that, he stayed with them and oversaw their matches, and guided them throughout their careers.
They both have turned out to be former world no. 1 players. Venus Williams is a seven-time grand slam champion. Moreover, Serena Williams would be participating in the Wimbledon 2022 after a hiatus to increase her count of grand slams to 24.