WTA Inaugurates Major Move Despite Rebuttal From Ashleigh Barty's Coach
Published 09/20/2021, 2:59 PM EDT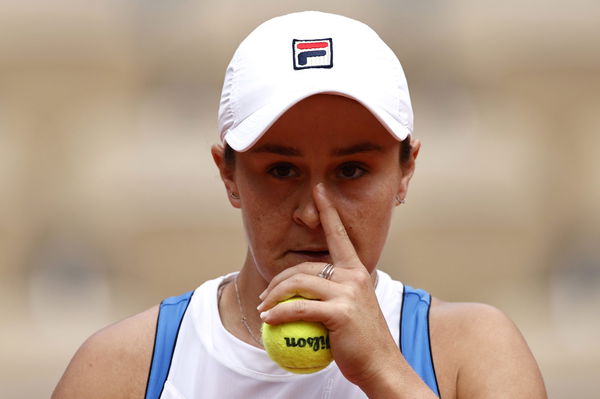 ---
---
One of the biggest decisions taken by the women's tour this year was to move the location of WTA Finals from Shenzhen to Guadalajara. Top players like Ashleigh Barty and Aryna Sabalenka have automatically qualified for the finals to be held for the first time in Mexico.
ADVERTISEMENT
Article continues below this ad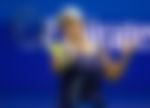 Watch this story: Novak Djokovic's Racquet Smashes in Frustrated Meltdown Moments
ADVERTISEMENT
Article continues below this ad
Ashleigh Barty might not play the WTA Finals at Guadalajara after coach's disappointment over the move
Initially, when the WTA announced its decision to move the finals to Mexico, Ashleigh Barty's current coach Craig Tyzzer expressed huge disappointment over the move.
"We just realized that it is in Mexico, at an altitude of 1,500 meters, and that they use pressure-free balls there. It is a ball which, if you use it under normal conditions, does not bounce. It is not the best advertisement for the best players in the world to play in conditions they have never experienced before". 
These were the comments made by Tyzzer when they first got to know about WTA's plan. Barring him, there weren't any open comments from other players' entourage.
Even though the finals are still a long way to go, it's a matter of concern for a top player like Barty as she will have to quarantine herself before the Australian summer season begins.
WTA starts off preparations for the marquee event in the city of Guadalajara
Today, WTA made the announcement public as they teamed up with authorities at Guadalajara and talked about the venue and further details related to the year-end event.
Tournament director Gustavo Santoscoy said, "The spectacle that will be seen on the court is higher when it comes to the best players in the world". 
Gustavo Santoscoy, director del torneo, habla sobre el trabajo que fue el traer a las @WTA finales a Guadalajara.

"El espectáculo que se verá en cancha es más alto tratándose de las mejores jugadoras del mundo". pic.twitter.com/Rge6LkWrnj

— 𝐄𝐋 𝐈𝐍𝐅𝐎𝐑𝐌𝐀𝐃𝐎𝐑 (@informador) September 20, 2021
Tennis talent management agency, the Octagon group, in association with the WTA, came up with the idea of bringing the finals to the city of Guadalajara.
"We saw the possibility that something bigger would happen in Guadalajara", Santoscoy continued.
El grupo Octagon, a través de la WTA, nos pusimos en contacto con Gustavo Santoscoy y trabajamos en conjunto para traer las Finales a Guadalajara.

"Vimos la posibilidad de que algo más grande pasara en Guadalajara".

— 𝐄𝐋 𝐈𝐍𝐅𝐎𝐑𝐌𝐀𝐃𝐎𝐑 (@informador) September 20, 2021
The WTA representative, who was present at the venue, thanked the authorities of Guadalajara and others for their support to the event. Also, the WTA finals were held in ten different cities since 1972 with Mexico getting its first chance.
El representante de la WTA agradece a la ciudad de Guadalajara y el municipio de Zapopan, a Akron y el resto de los patrocinadores por su apoyo para hacer posible el evento.

Desde 1972, las finales de la @WTA han estado en 10 ciudades y por primera vez se harán en México.

— 𝐄𝐋 𝐈𝐍𝐅𝐎𝐑𝐌𝐀𝐃𝐎𝐑 (@informador) September 20, 2021
ADVERTISEMENT
Article continues below this ad
In the end, Juan Jose Frangie, who is a businessman and the candidate in running for the city council of Zapopan, expressed his appreciation to the WTA for bringing such a big event to their municipality.
"We are very happy to receive events that have a global impact. I want to thank the WTA for bringing their finals to this municipality". 
ADVERTISEMENT
Article continues below this ad
As a result of this shift in venue, one can expect a few withdrawals from top players which will make the WTA race to Guadalajara even more interesting in the coming few months.