'You Girls Need to Build Your Future' – Dayana Yastremska Reveals the Reason for Continuing Tennis Despite Current Family Situation
Published 03/03/2022, 10:58 PM EST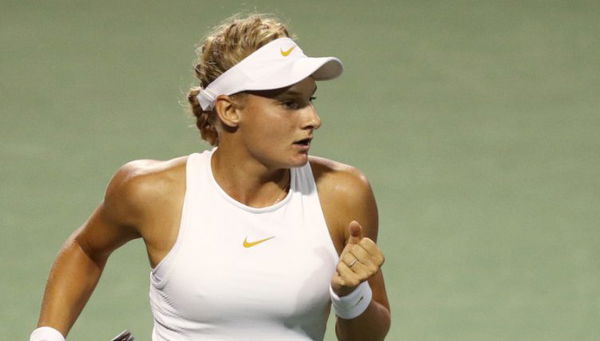 21-year-old Ukrainian tennis player Dayana Yastremska has had pretty emotional last few weeks because of the current situation in Europe. Currently, the player is playing at the Lyon Open in France. Yesterday, we saw her get pretty emotional after winning her first-round match against Ana Bogdan.
Her journey to play in Lyon has not been easy, as she had to leave her country via boat. She had to leave her parents and family in Ukraine to pursue her dream with her sister, Ivanna Yastremska. In a recent podcast interview with Ben Rothenberg, Dayana revealed what it was like leaving Ukraine and what drove her to pursue tennis despite all that.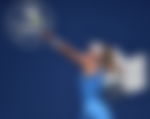 Dayana Yastremska reveals what compelled her to play tennis
ADVERTISEMENT
Article continues below this ad
In the No Challenges Remaining podcast, Yastremska talked about her father's words before leaving on a boat from Ukraine. According to her, the energy from all the people from Ukraine and her father's words motivated her to continue to play tennis and pursue her dream. 
"My father told me when we were crossing the border, 'now for you, it's gonna be your own war, you'll need to fight by yourself, you will need to find a way to deal with yourself, with your mind. All the responsibilities goes on you'," Yastremska revealed in that podcast. 
Watch This Story: Serena Williams refers to a Goat during a fair
Understandably, Dayana wanted to stay with her family. However, her father made the decision to send the two sisters away from the country as soon as possible. "He said, you girls need to build your future because you don't know how it's gonna end up. You need to go for your dreams, you need to stay close to each other, you need to support each other, and tennis is the only thing where I can build my future," Yastremska further said what her father told her. 
New @NCR_Tennis:

Hear Dayana Yastremska (@D_Yastremska) describe her escape from Ukraine as the Russian invasion began in her own words, and her attempts to follow her father's instructions to still focus on making her tennis dreams come true.

Listen:https://t.co/hEyTnF97LM

— Ben Rothenberg (@BenRothenberg) March 2, 2022
"It was sad to leave, it was sad to be on the boat and see the parents staying on the other side of the river because you don't know what to expect and they had to go back home. We were really nervous for them," Yastremska further stated.
What's next for Dayana?
After beating Ana Bogdan in the first round at Lyon, Yastremska will face Cristina Bucsa of Spain in the second round. Earlier, the Ukrainian player showed full support for her country, as she wrapped the Ukrainian flag around her. 
ADVERTISEMENT
Article continues below this ad
After this event, she will fly to the US to play in the qualifiers of the Indian Wells and Miami; and she will continue to pursue her dream as a tennis player along with her sister, just like her father told her. 
ADVERTISEMENT
Article continues below this ad
Can Yastremska become a great tennis player in the future? Let us know in the comments.