"You Learn Good, Bad, and Ugly": Venus Williams Details Her Father's Influence on Entrepreneurship
Published 02/04/2021, 3:30 PM EST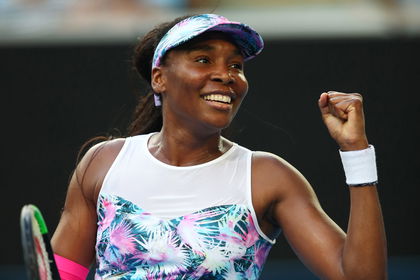 ---
---
Seven-time Grand Slam champion, Venus Williams, is also a great businesswoman. Notably, Venus credits her father for all her business success, as he was the one who planted the seed of entrepreneurship in her.
ADVERTISEMENT
Article continues below this ad
In a recent interview, the 40-year-old American opened up about her father encouraging from an early age.
Both the sisters, Venus and Serena Williams, have found great success in tennis and business. However, they never fail to acknowledge their parents in everything they do.
ADVERTISEMENT
Article continues below this ad
So, when the host asked Venus about her parents' role behind her business empire, she answered with their story.
"My parents are everything for me, everything. You learn the good and the bad and the ugly from them. And thankfully, my parents was 95% good," she laughed.
Read More: Venus Williams Creates Astonishing Record Which Even Serena Williams Might Not Break
Father gave them opportunities he didn't have, says Venus Williams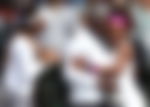 Richard Williams, the father of Serena and Venus Williams, was born in 1942 in Louisiana. Because he grew up in hostile conditions, he wanted everything for his daughters. So, he coached them in tennis and imbibed a business acumen in them.
"He wanted us to have these opportunities he didn't have, and so he encouraged entrepreneurship. They gave us this entrepreneurial spirit," Venus said.
In the future, the Williams sisters went on to change the face of tennis. And even today, they carry the same passion their father fueled in them.
To retell his grand story, the American cable company, HBO, has made a film on his life. Actor Will Smith will play the lead role in the movie titled 'King Richard'.
WATCH: Teaser of Venus and Serena Williams' Father's Biography Starring Will Smith Unveiled
Venus opens up on her idea of doing business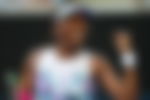 Presently, the four-time Olympic Gold medallist has her hand in fashion, interior designing, and protein diet. As per her, they are all born out of a similar philosophy, a healthy lifestyle.
"I started my own activewear company called EleVen," she added. "It's all about the pursuit of your best self and going past that 10 and being 11. And helping people to be well and to be their best."
In doing so, Venus has found the same ideology reflecting in her life.
ADVERTISEMENT
Article continues below this ad
"That is what has given me my best life, is being well and being my best. It builds confidence to be active and to be well," she concluded.
Tennis-wise, the Williams sisters are both excited to add their value at the upcoming Australian Open 2021. And business-wise, they are eager to grow more every year.
ADVERTISEMENT
Article continues below this ad