'You Must Be On Cr*ck' – Tennis World Blasts New York Times Journalist for Using Serena Williams' Name 'Unnecessarily'
Published 01/24/2023, 3:46 PM EST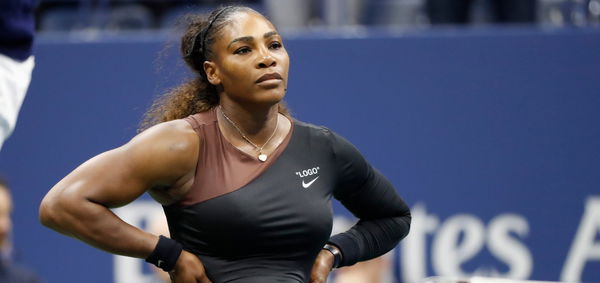 Recently, a New York Times journalist sparked controversy in the tennis world for using Serena Williams' name "unnecessarily" in an article about Elena Rybakina. Rybakina recently defeated Jelena Ostapenko to reach the Australian Open semifinals. Many fans and players took to social media to express their disappointment and frustration with the journalist's decision to bring in Williams' name.
The issue at hand is that the journalist used Williams' name to praise Rybakina. The journo suggested that she has the potential to become the next dominant player in women's tennis. This is not only unfair to Rybakina, but it also diminishes Williams' incredible career and accomplishments.
Tennis fans mock journo for using Serena Williams' name to praise Rybakina
ADVERTISEMENT
Article continues below this ad
Many in the tennis community believe that it is unfair and disrespectful to compare any player, especially one who is just starting, to Williams. The African-American tennis ace has won 23 Grand Slam titles and is considered one of the greatest players of all time. It is also important to note that Rybakina is still in the early stages of her career, despite winning the 2022 Wimbledon Championships, and many fans consider that it is too soon to make any predictions about her future success.
What makes Rybakina so dangerous – so Williamsesque — is that she can not only overwhelm with serving and flat baseline power. She can runhttps://t.co/2DlQGgB5Y2

— Christopher Clarey 🇺🇸 🇫🇷 🇪🇸 (@christophclarey) January 24, 2023
Furthermore, fans believe that it is not the journalist's place to make comparisons between players and predict who will be the next dominant force in the sport. That is something that can only be determined by the players themselves, and by their performances on the court. Christopher Clarey tweeted, "What makes Rybakina so dangerous – so Williamsesque — is that she can not only overwhelm with serving and flat baseline power. She can run."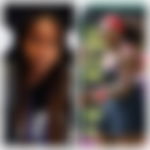 Understandably, the journalist wanted to highlight Rybakina's impressive performance at the Australian Open, but it could have been done without bringing in Williams' name. Below are perplexed reactions from users on Twitter:
I mean her movement isn't *horrible,* but highlighting it as a strength of her game is just simply false. Girl doesn't run. LMAO https://t.co/LbuIHNB0HG

— G | AUSTRALIAN SUMMER ERA 🏳️‍🌈 (@gigaswiatek) January 24, 2023
Bringing Serena into conversations unnecessarily is your entire schtick, so I expect that. But to flat out lie and claims their movement is similar in any way…? Please come up with something else. https://t.co/6EpWAsbfUY

— Seasoned Professional (@HeyCeddyBaby) January 24, 2023
An annoyed user shared," You must be on crack." Fans criticized the journalist for being unfair and disrespectful to both Williams and Rybakina.
Serena really made 23 GS over 2 decades look so easy that every other day it's someone no where near her talent being compared to her after a lil upset. No one on the tour has the draw or skillset that that GOAT possesses so NEXT! https://t.co/wjaLeYj7Uq

— The Amyrlin Seat, Siuan Sanche & Treacherous Trudy (@Queenroxy___) January 24, 2023
ADVERTISEMENT
Article continues below this ad
Recently, Rybakina, the 22nd seed, defeated Jelena Ostapenko 6-2, 6-4. Subsequently, she became the first woman from Kazakhstan to reach the semifinals of the Australian Open. Despite flashes of brilliance from Ostapenko, Rybakina's control of power and precision secured her a spot in the semifinals.
Rybakina had once decided to spend her prize money on a different wave
In 2022, the Kazakh Tennis Federation was thrilled with Rybakina's victory at Wimbledon and had planned to award her a substantial prize. However, Rybakina declined the reward and instead requested that the federation use the funds to support and develop young players in the country. Additionally, Rybakina also expressed a desire to contribute to animal shelters in the country. They agreed to her request and used the funds to support junior players and develop tennis infrastructure in the country.
ADVERTISEMENT
Article continues below this ad
Rybakina's actions not only helped pave the way for future tennis stars in Kazakhstan, but they also set an example of humility and generosity for other athletes. Rybakina's contribution to the animal shelters also made a positive impact on the community. It was an act of kindness that was widely recognized and appreciated by many. With her success on the court and her philanthropic efforts, Rybakina had become a role model not only for young players but also for the entire community.
Watch this story: Drama at Wimbledon Championships involving Nick Kyrgios, Dan Evans, Jelena Ostapenko, Simona Halep, and others.