YOU'LL BE MISSED! Danielle Collins Ends Carla Suarez Navarro's Career Grand Slam Run at US Open 2021 R1
Published 08/30/2021, 3:01 PM EDT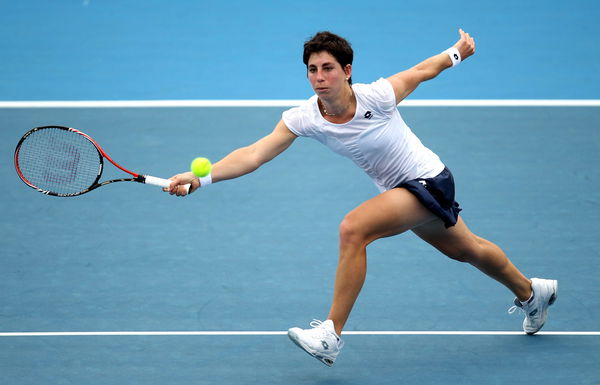 ---
---
It's the first day of the US Open 2021 and fans witnessed an epic battle in the very first round. World No.29 Danielle Rose Collins was up against Carla Suarez Navarro- who recently defeated cancer and made a comeback on the WTA Tour. It was the American player who emerged as the winner as she thrashed the Spaniard in straight sets. The final scoreline of the match was 6-2, 6-4.
ADVERTISEMENT
Article continues below this ad
ADVERTISEMENT
Article continues below this ad
Set-1: Danielle Rose Collins gives no chance to Carla Suarez Navarro
World No.29 Collins began the set on a high note as she won the first gram quite easily. Interestingly, she broke in the very next game to establish a 2-0 lead over Carla. Even though the Spaniard tried to fight back hard, she failed to break past Collins and then lost her following service game as well. As a result, the scoreline reached 4-0 in the American's favor.
Carla finally registered some points on the scoreline by winning the fifth game. However, she failed to carry forward her momentum, and couldn't break Collins yet again.
Serving for the set, Collins won four back-to-back points to win the game. Therefore, she won the first set 6-2 in just 29 minutes.
Watch This Story: How Roger Federer, Rafael Nadal, Novak Djokovic, Serena Williams, and Others Travel
Set-2: Game, Set, Match for Collins
Unlike the last set, Carla got off to a great start in the second set. She saved three break-points and took an easy 1-0 lead at the end of the first game.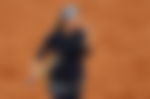 However, the American player bounced back and won three consecutive games after breaking in the third game. However, the Spaniard didn't give up, saved two break-points in the fifth game, and won the game to narrow the margin to 3-2.
ADVERTISEMENT
Article continues below this ad
Collins regained her momentum and struck back hard at the Spaniard. She played a beautiful drop to win the sixth game which too her lead to 4-2. However, once again, Carla didn't let her opponent on her service game, and brought the scoreline back to 4-3. The one who served continued to win and thus, the scoreline soon reached 5-4
Serving for the set, Collins didn't make any mistake, delivered an ace, and sealed the set 6-4. Thus, she won the match and advanced to the second round of the US Open 2021.
ADVERTISEMENT
Article continues below this ad