'You'll Never Be a Tennis Player' – King Richard's Epic Advice to Venus and Serena Williams From the Vault
Published 04/09/2022, 3:18 AM EDT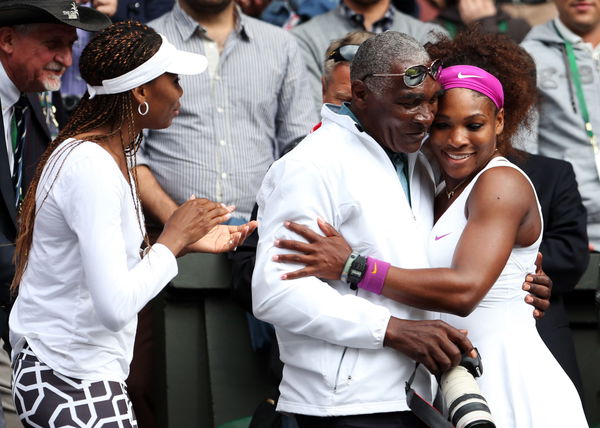 Serena Williams and Venus Williams have unquestionably been the reigning queens of tennis for a long time. In careers spanning over two decades, both the players have reached unprecedented heights. Serena is a 23-time Major champion while Venus has won seven Grand Slams titles. However, what goes unnoticed is the person who has stood behind them through thick and thin.
The father of Serena and Venus, Williams Richard first introduced tennis to his daughters. Known for his unique method of teaching, Richard left no stone unturned in making sure that her daughters become one of the biggest names of the sport. However, just like every other father, Richard also had a Plan B for the girls, just in case tennis failed.
ADVERTISEMENT
Article continues below this ad
Going back in time, a compilation of throwback videos of Richard Williams have been surfacing on the internet. The video gives a glimpse of Richard's training sessions with the girls. In the video, Richard also opens up about the Plan B he had for the girls had they failed in tennis.
Revisiting Richard's unique advice to Venus and Serena Williams
Revisiting Richard's coaching classes, he was widely known for his unique training methods. Hearing from his fellow compatriots, unlike other coaches, Richard always opted for unconventional methods of training. He imbibed the virtues of discipline and hard work in his daughters from a very young age.
An example of the same was seen in the video. In one of the clips in the compiled video, Richard was seen being firm on Venus saying, "If you're down on your feet flat like a 97-year-old person, you'll never be a tennis player."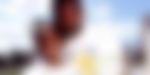 Richard Williams on the importance of planning in life
Williams always had a dream to make his daughters the biggest tennis players. However, as they say, 'always have a Plan B, for not all dreams come true.' The same was the case with Richard Williams. Even though he had a clear dream of making his daughters the top athletes, he ensured that he always had Plan B in place considering the odds stacked up against them. However, his main focus always remained on tennis.
ADVERTISEMENT
Article continues below this ad
In another clip of the video, Richard opened up about his other plans for his girls saying, "My main goal for both of my girls is to be educated. And for both of them to become number one in the world." Being confident about Serena's and Venus's game, he further added, "Right now, I don't see anything that can stop them."
Venus Williams and Serena Williams were born in 1980 and 1981 respectively. However, even before their birth, their father Richard Williams had planned their life. In 1978, Richard wrote down a 78-page plan for his yet-to-be-born daughters. Elaborating on the importance of planning life, Richard said, "Most kids plan on athletic career and it doesn't work well. So, we try to teach them how to plan life itself. That's more important."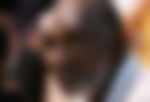 What started as a dream in 1978, today stands as one of the truly incredible achievements. Learning tennis from their father, Venus and Serena Williams today are two of the greatest players of all time. Both the players have dominated the sport, have been World No.1, and have achieved many of the records the sport can offer turning their father's dream into a reality!
ADVERTISEMENT
Article continues below this ad
Watch this story- Hilarious Meaning of Roger Federer, Rafael Nadal, Novak Djokovic, and Serena Williams on Urban Dictionary!