'I Find It Bizarre..' – British Star Emma Raducanu's MBE Honor From King Charles Met With Backlash From Former Liverpool Midfielder
Published 12/02/2022, 12:45 AM EST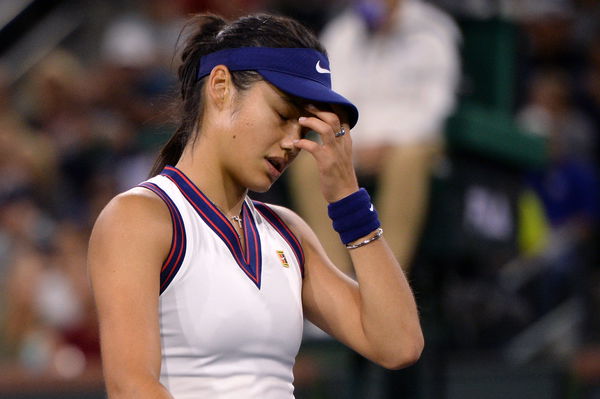 The British tennis star, Emma Raducanu, was deemed unfit for receiving the MBE by the former soccer player Daniel Murphy, who questioned her credentials for receiving the prestigious award. Raducanu started off this year in high spirits after winning the 2021 US Open. However, things did not continue in that fashion, as injuries and constant changes in her coaching severely affected her season. Her performance kept deteriorating, and she ended the year without any titles. Despite her poor year on the Tour, she was recently awarded the prestigious MBE for becoming the first British woman to win a Grand Slam in 44 years.
He had some serious points on how she did what was expected of her and nothing more. Let's take a look at his take on the matter.
ADVERTISEMENT
Article continues below this ad
Former soccer player questions the reason behind awarding Emma Raducanu, an MBE
Raducanu received the MBE (Member of the British Empire) from King Charles III at Windsor Castle on Tuesday. While most of the sporting world congratulated the 20-year-old, the former Liverpool FC player found it extremely odd that the 2021 US Open champion was honored. He said, "I find it bizarre that someone would get an award for doing their job, and even if you do it very well."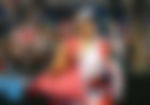 What he did not understand was how Raducanu, who arguably did nothing of significance to change the lives of people, was worthy of one of the highest honors in England. He said, "If you did get an award where you did give services to a sport, and then afterward you've finished and you used that platform to help others."
ADVERTISEMENT
Article continues below this ad
But he did not see Raducanu contribute anything outside of tennis and, therefore, ruled her to be unfit for receiving the award. This is not the first time that Raducanu has received negative criticism this year. She has come under heavy scrutiny because of the severe decline in her performances.
Other prominent personalities who questioned Raducanu's performance in 2022? 
Many renowned personalities in the tennis world, like Chris Evert, Billie Jean King, and Martina Navratilova, have evaluated her performance this year. They think that she can perform well if she gets the right guidance, as the player is looking for her fifth coach in less than two years. This has severely affected her performance in 2022, where she did not win a title.
ADVERTISEMENT
Article continues below this ad
WATCH THIS STORY: Rise of a superstar – Iga Swiatek's victorious moments on the WTA tour
On the other hand, despite having a bad year, the player is one of the highest-earning WTA players in 2022. This is because of her high-end endorsements with popular brands. And people have not looked very fondly upon that as well. Do you also think Raducanu is just a onetime champion? Let us know in the comments below.