Mike Tyson and Snoop Dogg Marked Out Like Kids When They Recently Met WWE Legend: "Mike is a Huge Wrestling Fan"
Published 01/18/2022, 1:26 PM EST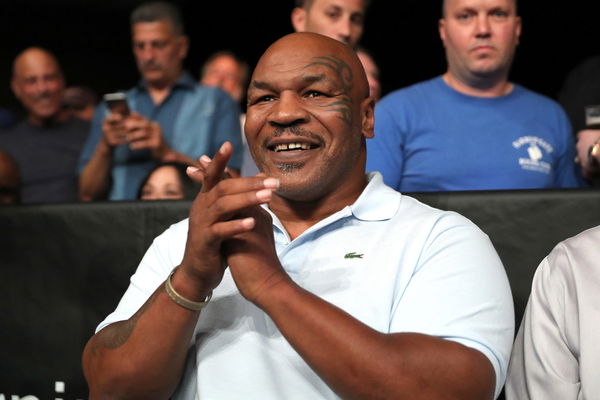 Pro-wrestlers actually do not realize how famous they actually are. In fact, Jake Roberts aka Jake 'The Snake' Roberts didn't realise how famous he is until Mike Tyson and Snoop Dog fan-boy'd all over him!
ADVERTISEMENT
Article continues below this ad
During a conversation with TalkSport, Diamond Dallas Page aka DDP revealed that when Snoop Dog and Mike Tyson visited an AEW show and saw WWE Legend Jake Roberts.
ADVERTISEMENT
Article continues below this ad
"Him and Snoop, they came to the show to do something with AEW and when Snoop saw Jake, he said 'Oh my god, that's Jake 'The Snake' Roberts over there!'"
"We saw Mike walking out of KTLA [TV station], he'd just done the news show and Jake and I were walking in. He saw me and was like 'DDP!' and gave me a huge hug. But then he saw Jake and he went crazy."
In fact, DDP revealed that Tyson and Roberts shared similar experiences during their career. Therefore, the emotions Tyson went through when he saw his hero remain unmatched!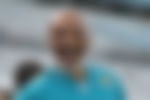 "Jake has been through some of the same stuff Mike has been through. He gave us a dual hug and he said 'what you guys did with that documentary… Wow.' Mike is a huge wrestling fan and Jake was one of his heroes, but still, it's Mike Tyson!" H/t TalkSport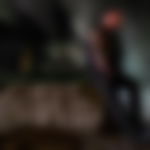 Mike Tyson apparently reached an agreement for a fight against Jake Paul
Reportedly, Tyson and Paul reached an agreement for a money fight. It was of a huge amount and stirred up quite a bit of conversation in the combat sports world.
ADVERTISEMENT
Article continues below this ad
However, Tyson has shot down the idea of any such boxing match in the upcoming future. He added that he hasn't had a word about anyone in regards to fighting either of the Paul brothers.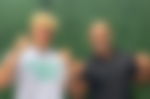 But, he's not completely opposed to the idea of being in a fight with one of them. It probably won't be anytime soon considering he's already denied having any agreement about a match against Jake Paul.
ADVERTISEMENT
Article continues below this ad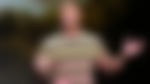 Tyson came out of retirement in 2020 against Roy Jones Jr. at the age of 54 for exhibition match which ended in a draw.